WE ARE CAESAR CELEBRATIONS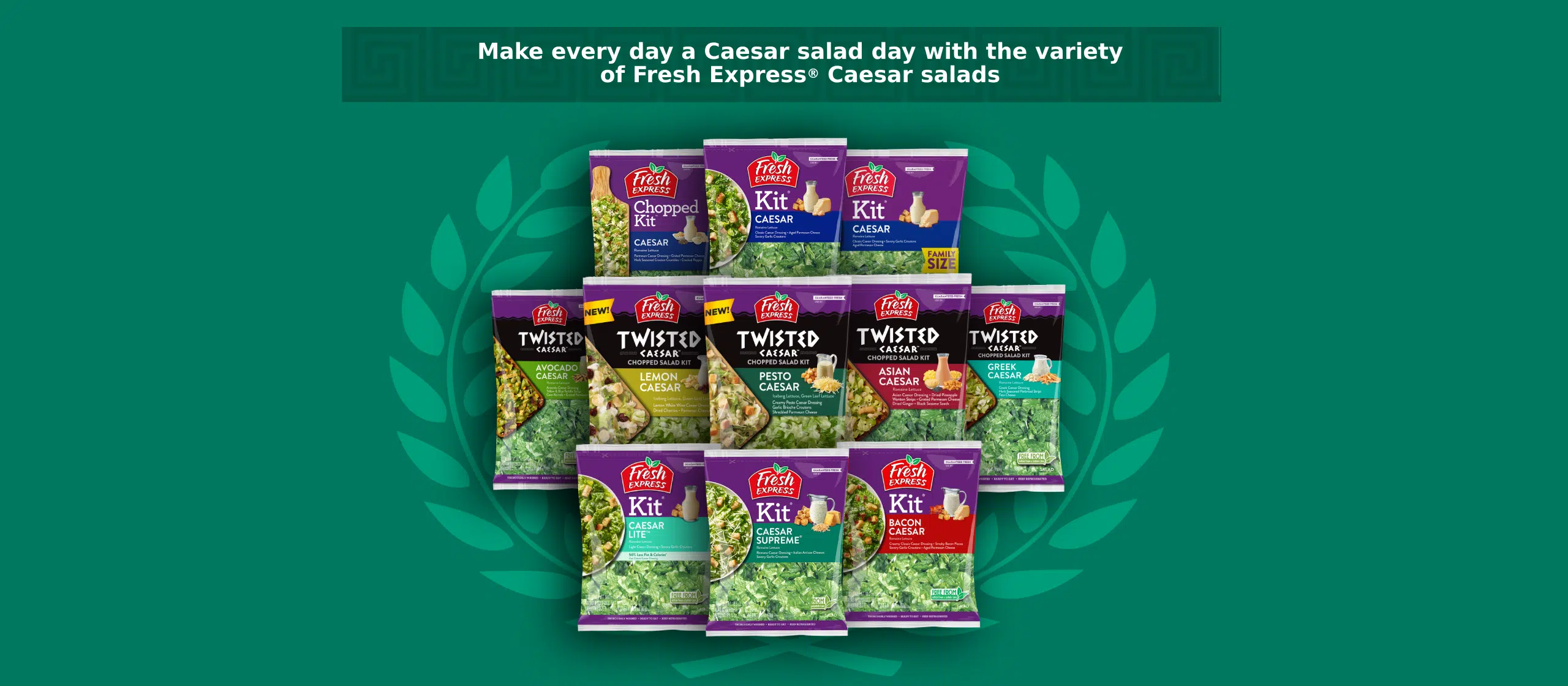 Craving something delicious and packed with flavor? Join us for a celebration of all things Caesar! Starting July 5th till July 14th every day we'll show you a different way to enjoy your Caesar, because it's so much more than just a salad! It's perfect in a tostada, on a pizza, in a sandwich, in a wrap, as a main meal, as a side … all you have to do is put your imagination to work. Need some help? Get to know our Caesar better!
Take part in Caesar Celebrations!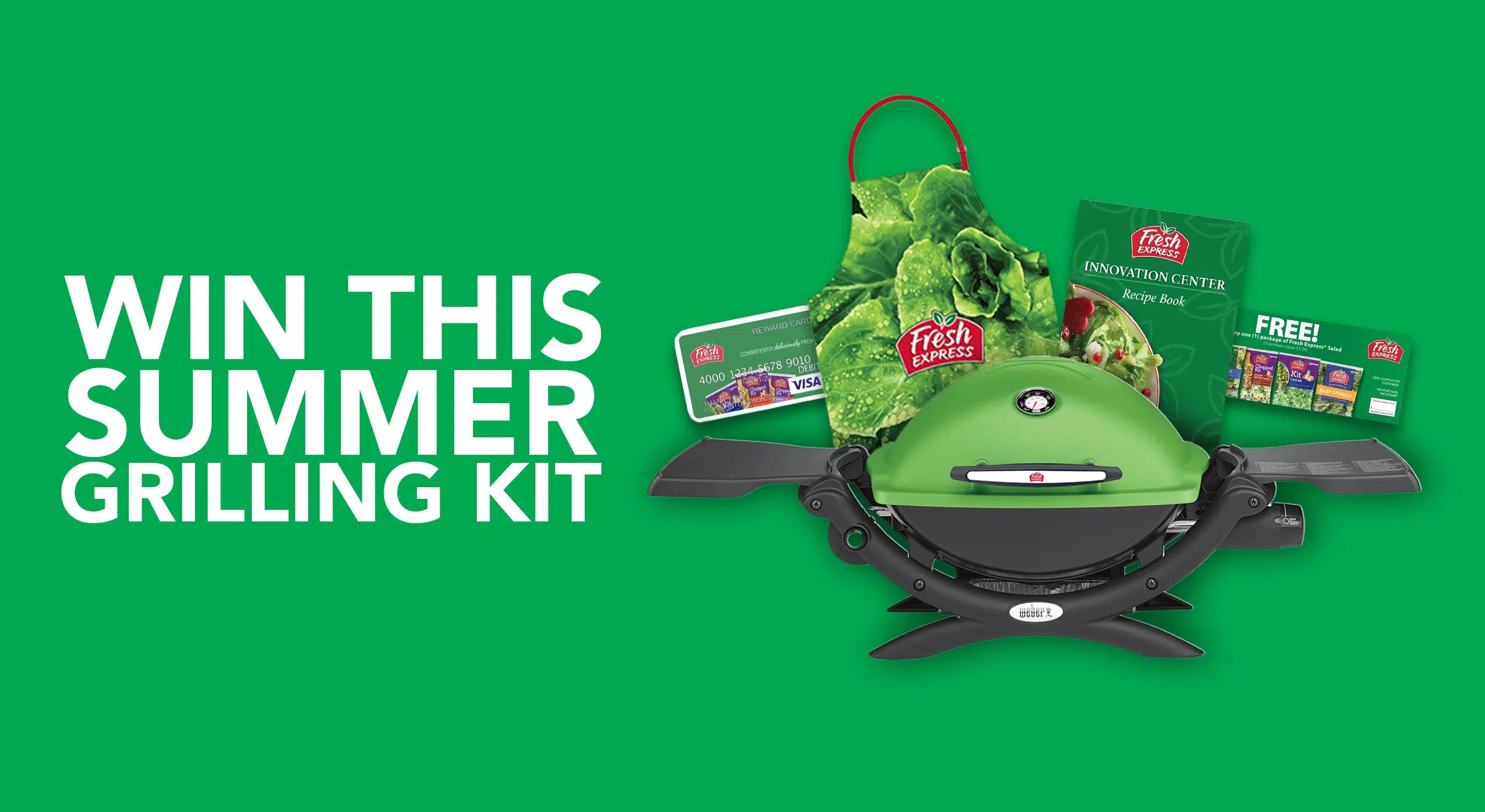 Love Ceasar as much as we do? Share a selfie with your favorite Fresh Express® Caesar Kit for a chance to win one of three grand prizes – one $500 gift card, one Webber Portable Gas Grill valued at $260, one Fresh Express apron, valued at $15, $185.69 in free products, via 31 Fresh Express Salad Coupons valued at $5.99 each, one Fresh Express cookbook – a total value of all prizes of $960.69 per person.

You can share your selfie on Instagram and/or Twitter, using the hashtag #FreshCaesarLove or upload your picture on our website. Follow this link to learn more and to read the full terms and conditions of the Caesar Celebrations Contest. Best of luck!
DOWNLOAD Caesar Celebrations RECIPE BOOK
Want to enjoy our delicious Caesar recipes this month and beyond? Download Caesar Celebrations Recipe Book to find scrumptious ideas how to enjoy Caesar more than just as a salad.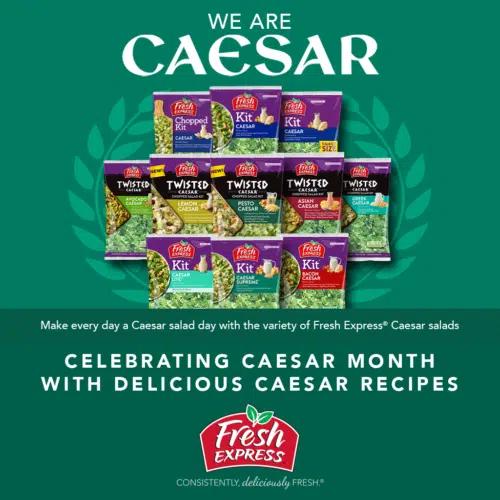 Join the Fresh Rewards Club
Can't get enough of our delicious salads and recipes? Join our Fresh
Rewards Club to receive our e-newsletter, recipe tips, special savings,
an annual birthday treat and so much more. Its FREE to join so sign
up today!