Fresh Express is very proud to offer organic salads and salad mixes.
Find out what the organic seal on our package stands for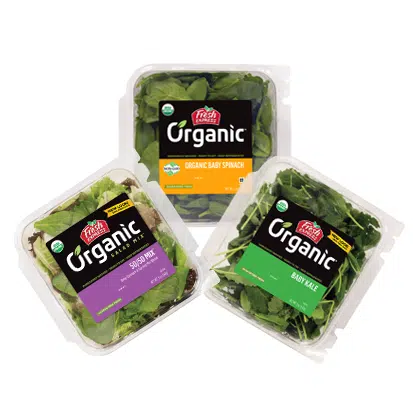 HOW DOES SALAD GET ORGANIC CERTIFIED
Organic food is one of the most closely monitored food systems in the country. Before a product can be labeled "organic," a Government-approved certifier inspects the farm where the food is grown to make sure the farmer is following all the rules that meet USDA organic standards.
Companies that handle or process organic food before it gets to your local supermarket or restaurant must be certified, too. Everyone along the way works together to make sure every organic green we grow gets to your table in a way that's as pure and fresh as possible.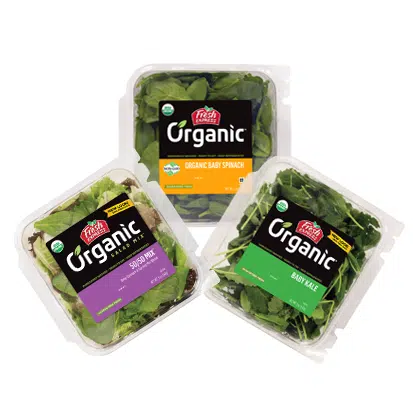 WHAT DOES ORGANIC CERTIFICATION MEAN
If a food product has a USDA Organic label, it means it's produced and processed according to USDA organic standards. The seal is voluntary, but many organic producers, like Fresh Express, are proud to use it.
Food that's completely organic, such as fresh produce, are labeled 100 percent organic and can display a USDA seal on its package. Organic food contains no artificial flavors, colors or preservatives. In most cases, all ingredients used in organic food must come from organic farms.
WHO GROWS ORGANIC GREENS
FOR FRESH EXPRESS?
Our organic food is produced by our organic farmers who try their best to use renewable resources and conserve our soil and water to promote environmental quality for future generations.