A SUPREME EXTRAORDINARY NEW BLEND
A NEW extraordinary blend of greens
We combined your favorite leaves to create an extraordinary blend of greens with an exceptional combination of textures. Delicate baby chard, subtly spicy and colorful radicchio meet deliciously tender red and green butter lettuce to create the ultimate base for your salads.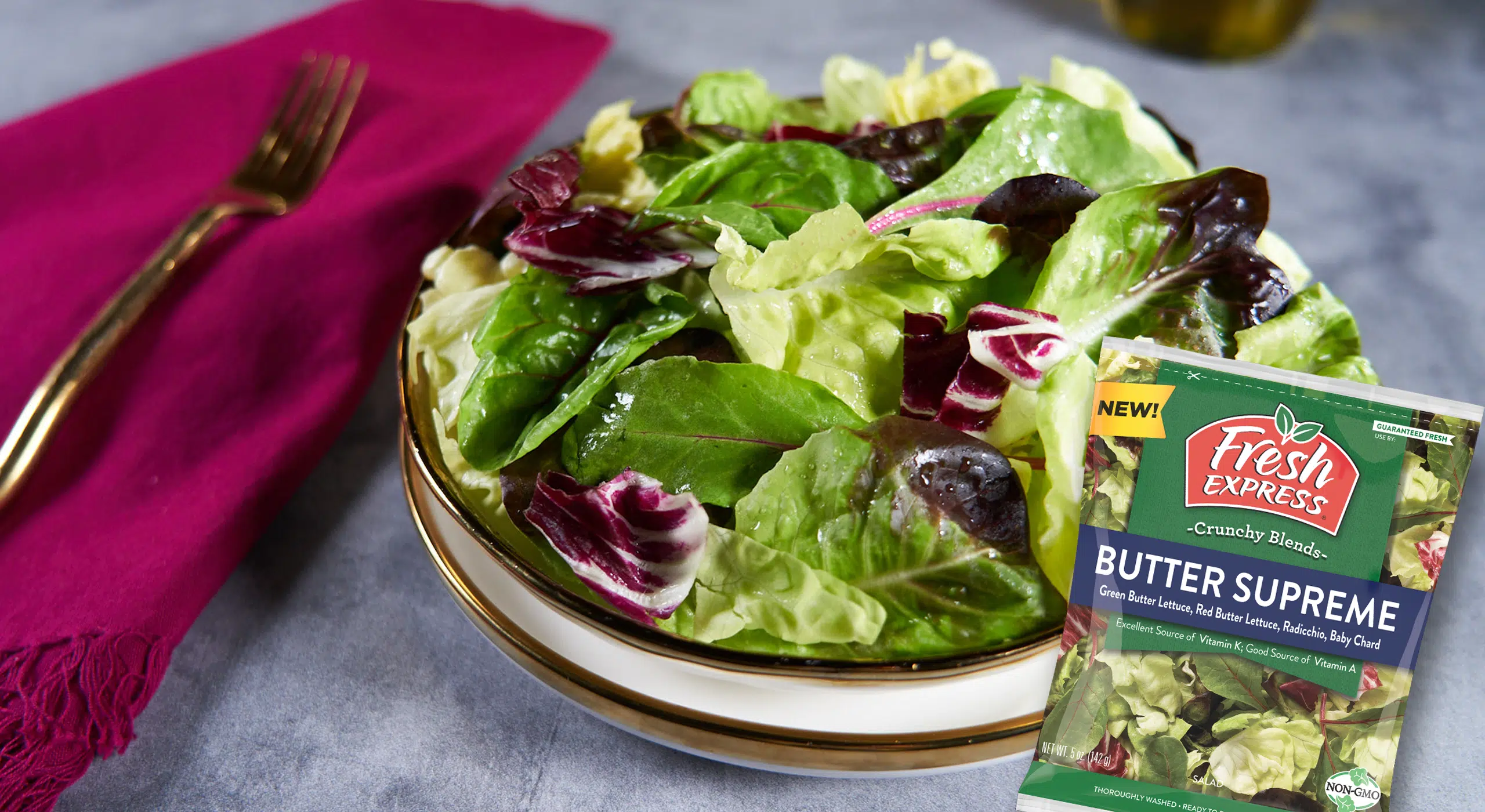 TRY these mini meatloaves
Homemade mini meatloaves are even more delicious with the Fresh Express® Butter Supreme blend! It's the perfect base to serve them on and will add a whole new level of flavor.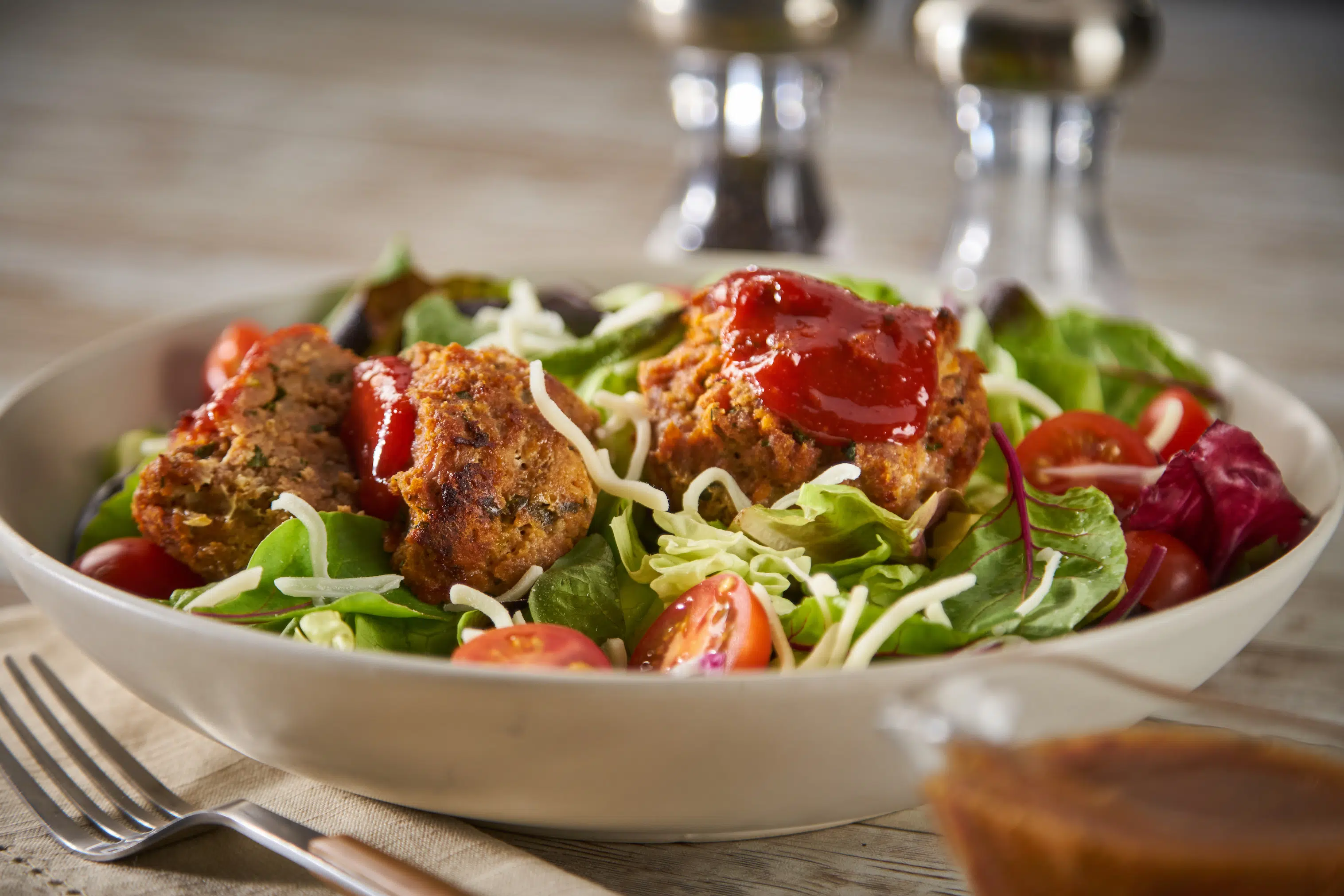 ELEVATE THIS JAMBALAYA SALAD
The new Fresh Express® Butter Supreme blend turns this easy jambalaya recipe into a delicious salad.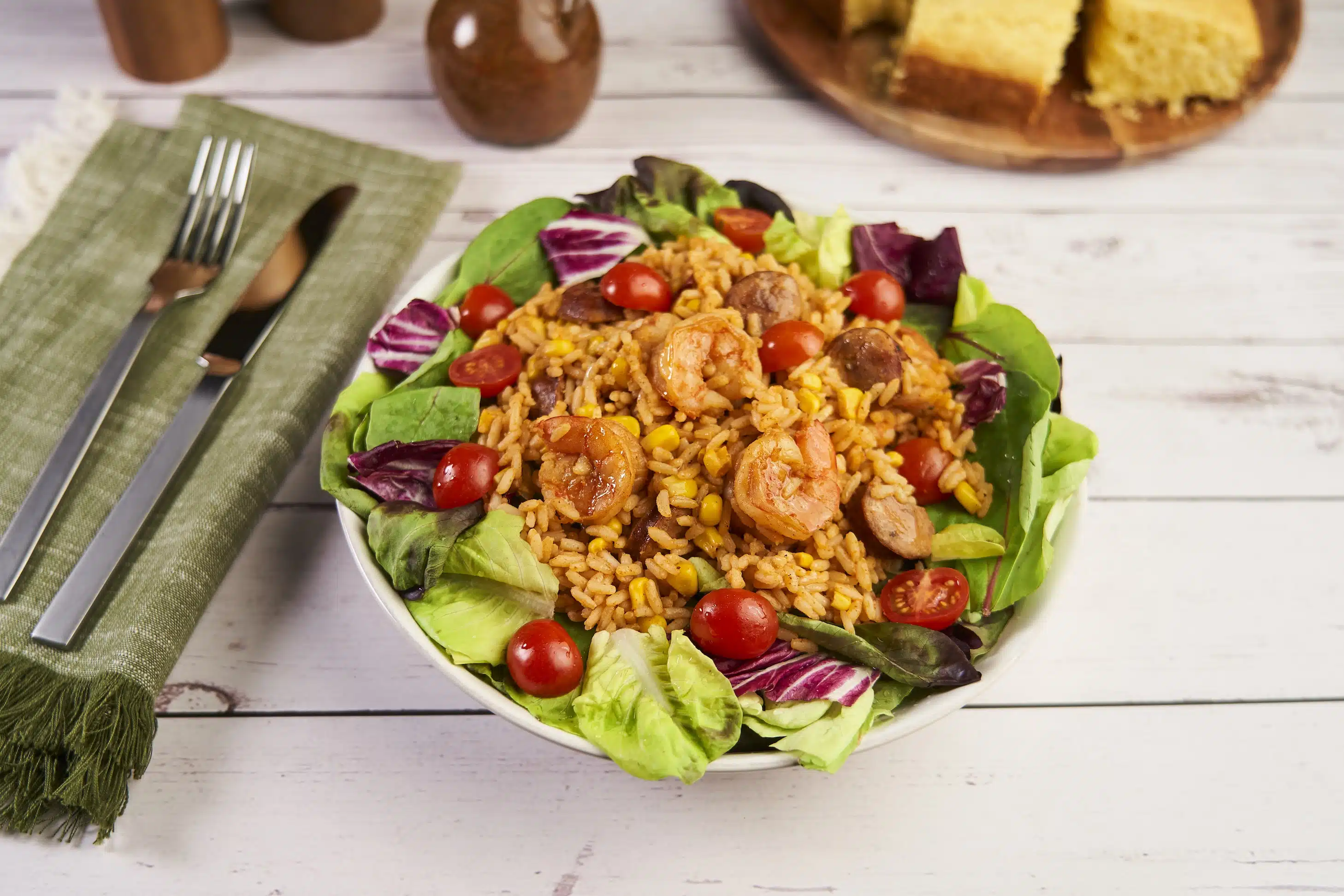 MAKE THIS SPECIAL OCCASION SALAD
Our Crabmeat Salad is the ultimate combination of sweet and crunchy. With just a few ingredients, this easy-to-make dish is the perfect start to your special occasion meal.

Search more delicious recipes on our website's recipe section here.
Join the Fresh Rewards Club
Can't get enough of our delicious salads and recipes? Join our Fresh
Rewards Club to receive our e-newsletter, recipe tips, special savings,
an annual birthday treat and so much more. Its FREE to join so sign
up today!