Monster Caramel Apple Smoothie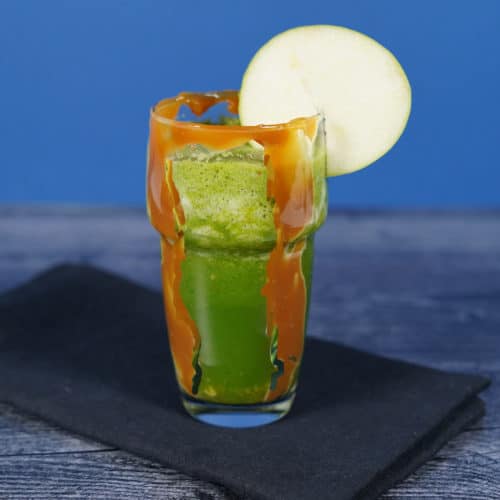 Monster Caramel Apple Smoothie
This Monster Caramel Apple Smoothie is packed with nutritional goodness! 
Ingredients
2

cups Chiquita Bites®: Juicy Green Apples

1

cup apple juice

1

cup ice

1/8

teaspoon cinnamon

1/2

cup plain yogurt

Caramel sauce
Instructions
Place all ingredients, except the caramel, into a blender; process until smooth. Drizzle a little of the caramel sauce down the sides and around the rim of your glass; pour the smoothie into the glass.

Garnish with an apple slice, if desired.