Honey-Grilled Pork Tenderloin & Asian Chopped Salad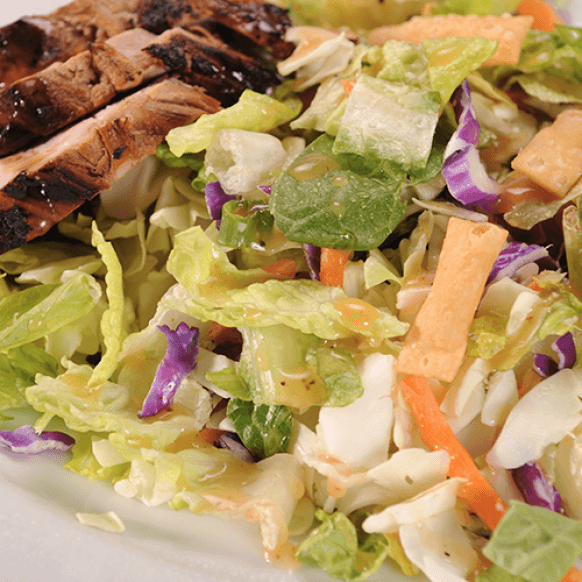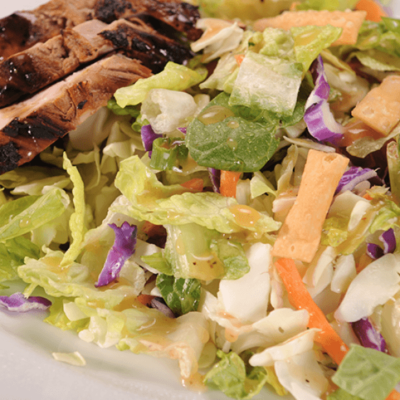 Honey-Grilled Pork Tenderloin & Asian Chopped Salad
Grilled pork perfectly pairs with the sweet and tangy flavors you'll find in our Asian Chopped Salad Kit. 
Ingredients
12

Ounces

Pork Tenderloin

2

Tbsp.

Honey

2

Tbsp.

Soy Sauce

1

tsp.

Rice Vinegar

2

tsp.

Chinese Hot Mustard

1/2

tsp.

Sesame Oil

1

Tbsp.

White Sesame Seeds

Toasted

1

Tbsp.

Black Sesame Seeds

Toasted

1

Tbsp.

Scallions

Bias Cut
Instructions
Combine honey, soy sauce, rice vinegar, mustard and sesame oil in a small mixing bowl and whisk together.

Marinate the pork for 30 minutes. For added flavor let marinate for up to 2 hours.

Pre-heat grill to medium high heat.

Pre-heat a convection oven to 375

Remove the tenderloin from the marinade and reserve the marinade.

Grill the pork tenderloin. While on the brush with the reserved marinade. Grill for about 4 minutes per side. When flipping the pork generously brush with the marinade.

Transfer the tenderloin on to a parchment lined baking sheet, and continue to bake for 6 minutes medium or desired doneness. Allow to chill, and reserve.

Mix Fresh Express Asian Chopped Kit and toss with the salad dressing.

Top with slices of pork tenderloin

Garnish the salad with sesame seeds and scallions.