THE ULTIMATE BBQ-INSPIRED SALAD EXPERIENCE
Satisfy your craving for smoky BBQ flavor with the Fresh Express® Smokehouse Chopped Salad Kit.
This delicious kit features a blend of crispy lettuce, crunchy carrots, and fresh red cabbage, all topped with crispy BBQ croutons and shredded smoked Gouda cheese. The Smoked Bacon Dressing, made with real bacon pieces, adds the perfect finishing touch to this irresistible combination. With each bite, you'll be transported to a bacon lover's BBQ paradise.
Grab a Fresh Express® Smokehouse Chopped Salad Kit today for the ultimate BBQ-inspired salad experience!
ENJOY IT IN THIS DELICIOUS SHEET PAN BBQ CHICKEN RECIPE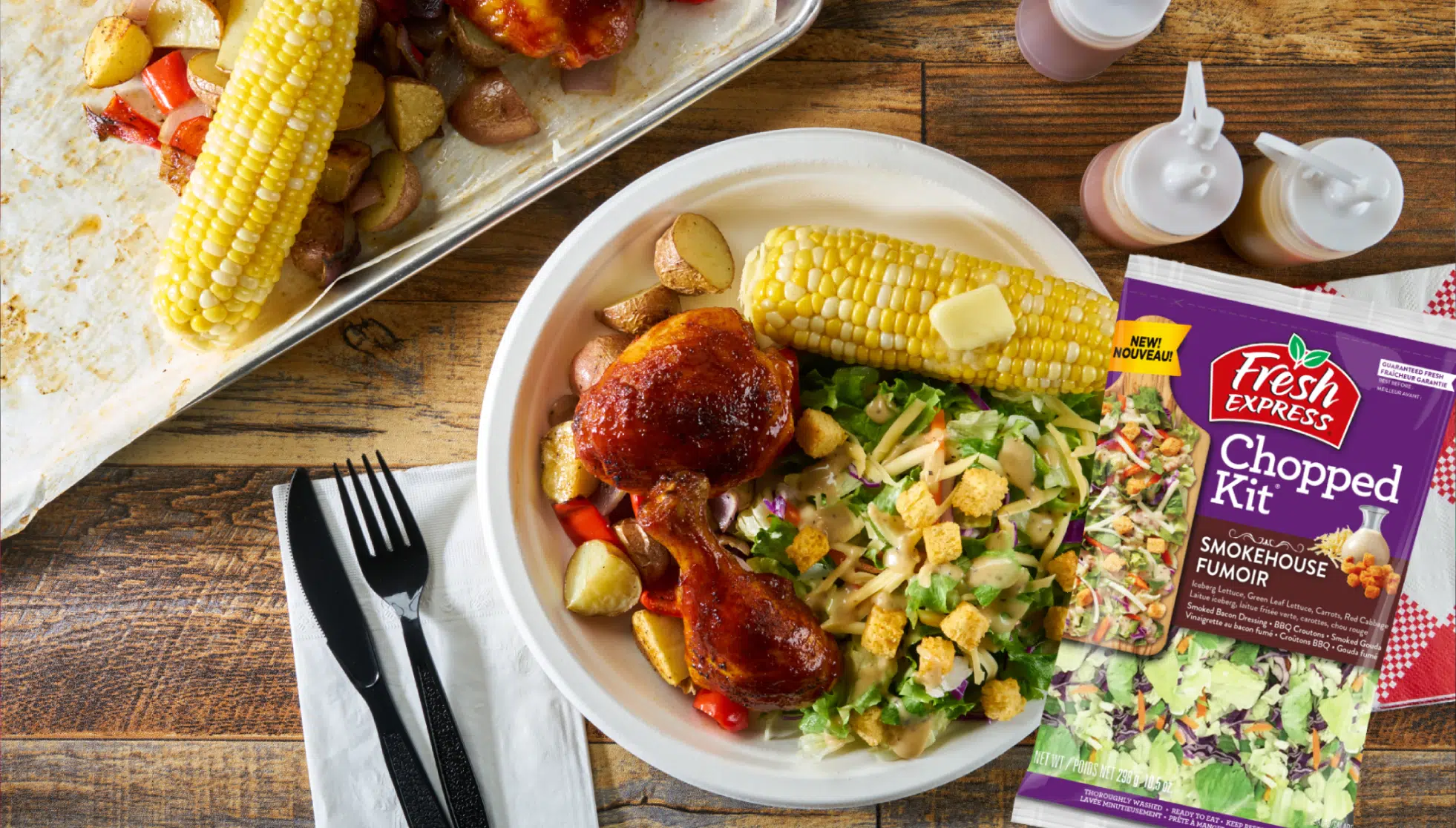 The Fresh Express® Smokehouse Chopped Salad Kit® brings the down-home flavor to the party, in this scrumptious Sheet Pan BBQ Chicken recipe. Follow the recipe here.
Look for the Smokehouse Chopped Salad Kit® in stores NOW!
Join the Fresh Rewards Club
Can't get enough of our delicious salads and recipes? Join our Fresh
Rewards Club to receive our e-newsletter, recipe tips, special savings,
an annual birthday treat and so much more. Its FREE to join so sign
up today!