FLAVORS AROUND THE WORLD
let your taste buds
explore new flavors!
french blue cheese salad kit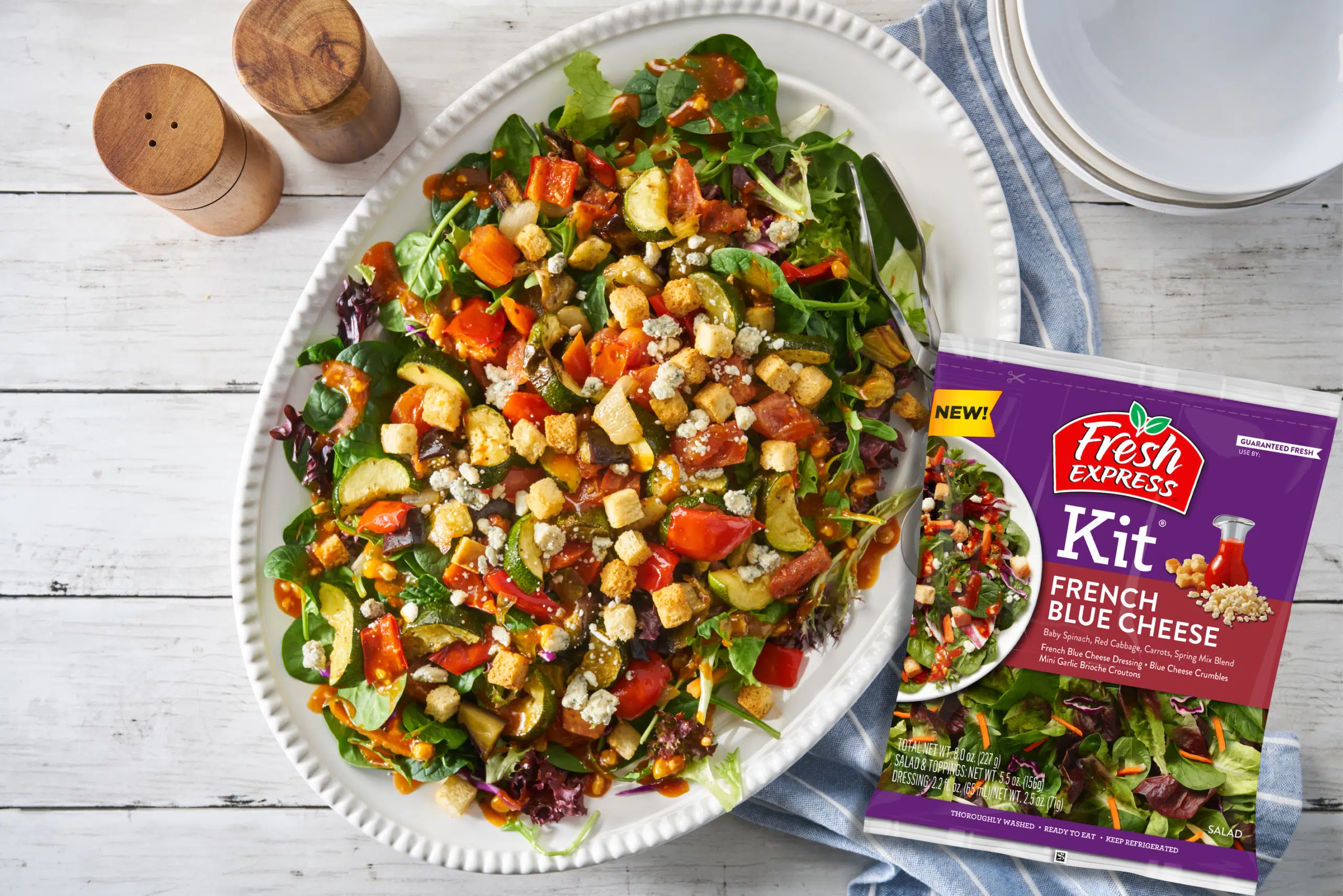 Indulge in the ultimate gourmet experience with Fresh Express® French Blue Cheese Kit!
A true delight for salad lovers and food connoisseurs alike, this exquisite kit brings together tender baby spinach, fresh spring mix blend, and crunchy red cabbage and carrots. The crunchy mini garlic brioche croutons and blue cheese crumbles add an extra layer of tangy texture and flavor. Drizzled with our savory French Blue Cheese dressing, this salad will elevate your meal to a fine-dining restaurant experience right in the comfort of your own home.
Impress your guests (or just treat yourself) with the Fresh Express® French Blue Cheese Kit.
french bistro chopped salad kit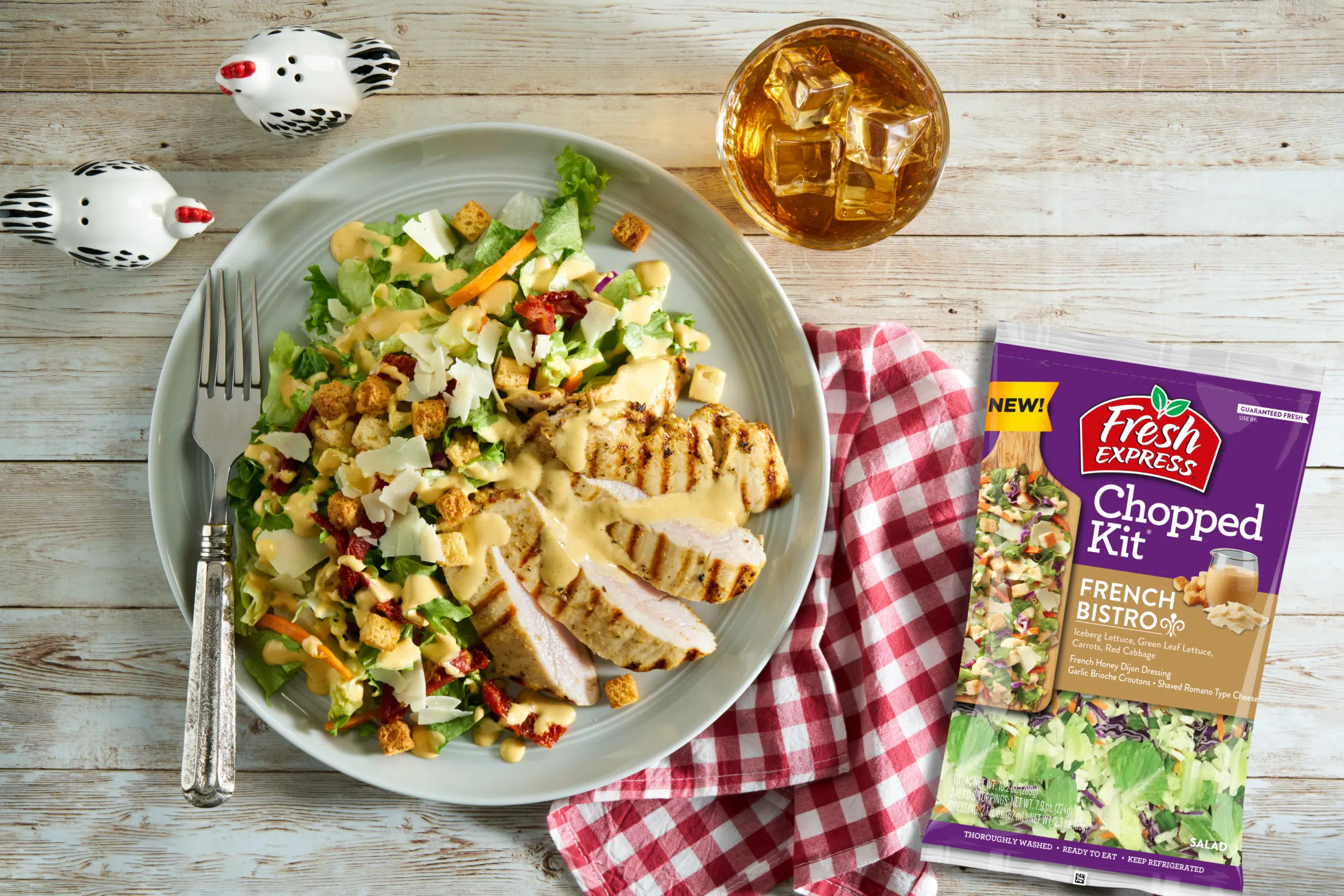 Experience the taste of a charming French café with the new Fresh Express® French Bistro Chopped Salad Kit – the perfect way to elevate your salad style!
Our artisanal salad blend transforms your meal into a delightfully elegant dish! Featuring a crisp combination of iceberg and green leaf lettuce, along with shredded carrots and red cabbage, and a sublime French Honey Dijon dressing made with real honey. You'll fall in love with the perfectly balanced sweetness of every bite! Finish off your experience with crunchy garlic brioche croutons and Romano cheese shavings that bring a touch of tangy sophistication to your salad.
The Fresh Express® French Bistro Chopped Salad Kit is perfect for an evening at home or any time you crave the essence of French flavors. Bon appétit!
smokehouse chopped salad kit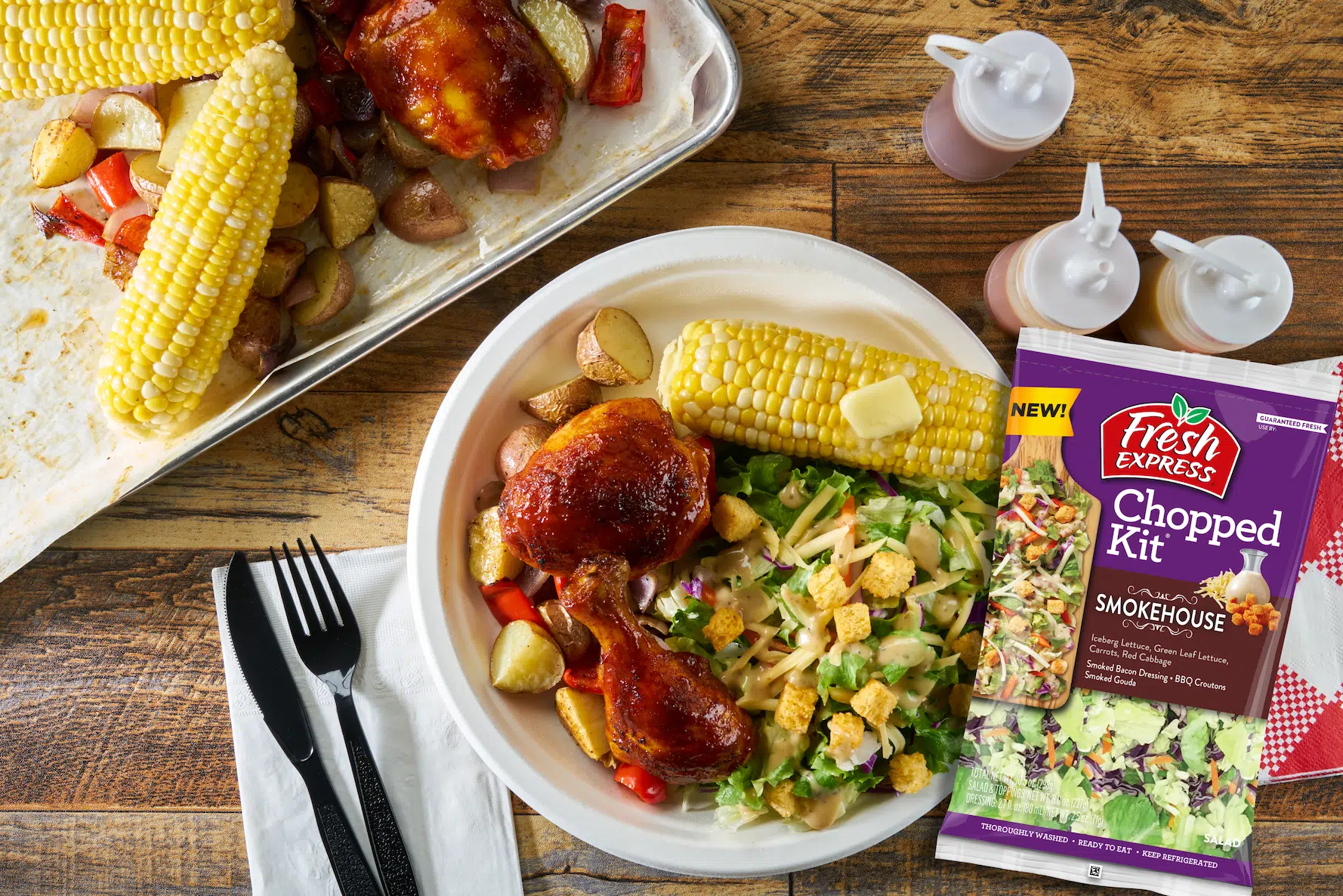 Satisfy your craving for smoky BBQ flavor with the Fresh Express® Smokehouse Chopped Salad Kit.
This delicious kit features a blend of crispy lettuce, crunchy carrots, and fresh red cabbage, all topped with crispy BBQ croutons and shredded smoked Gouda cheese. The Smoked Bacon Dressing, made with real bacon pieces, adds the perfect finishing touch to this irresistible combination. With each bite, you'll be transported to a bacon lover's BBQ paradise.
Grab a Fresh Express® Smokehouse Chopped Salad Kit today for the ultimate BBQ-inspired salad experience!
twisted caesar enchilada caesar chopped salad kit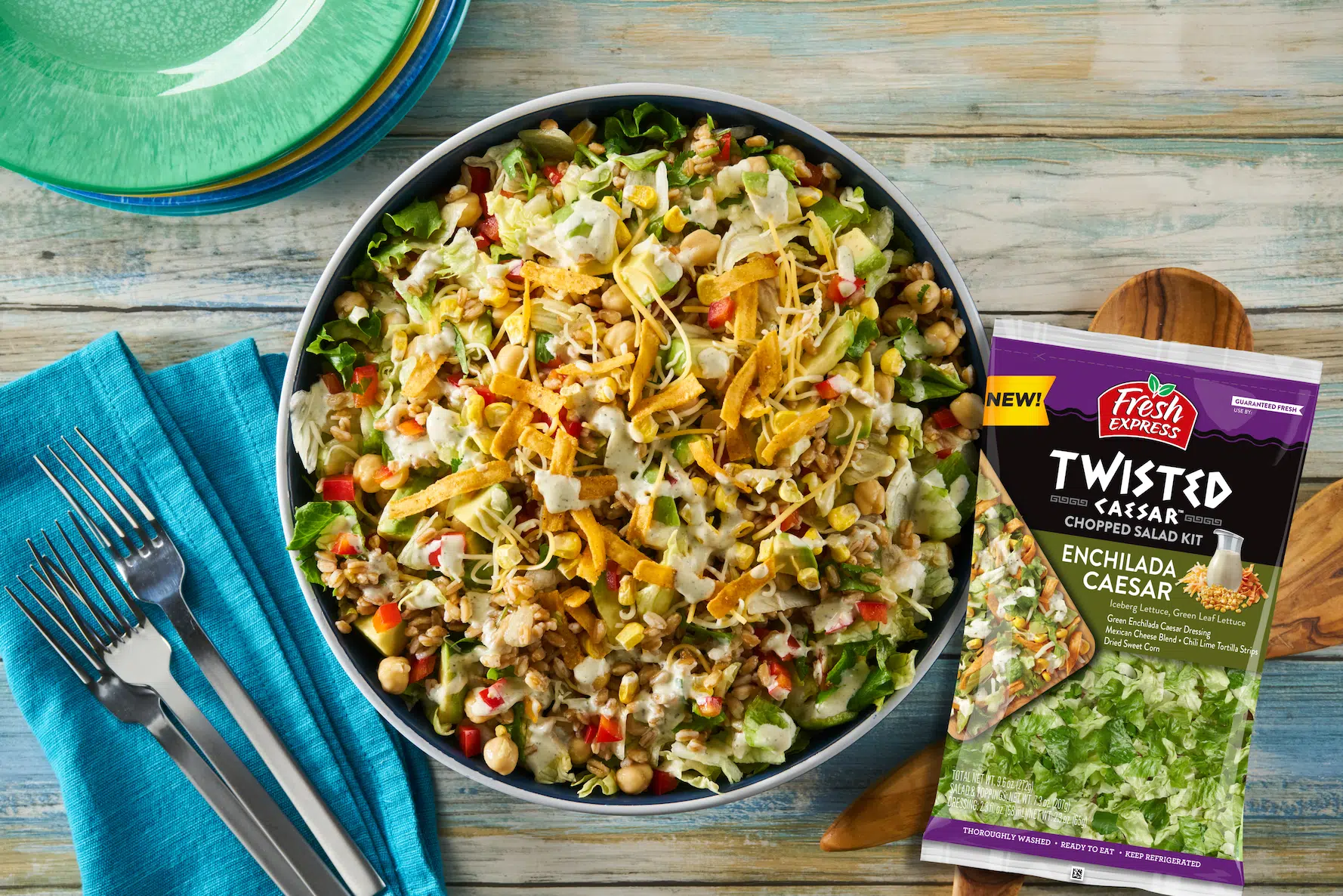 Looking for a salad that's bursting with bold flavors? Look no further than Fresh Express® Twisted Caesar Enchilada Caesar Chopped Salad Kit.
Featuring a perfectly balanced blend of crisp greens paired with premium ingredients like crunchy chili lime tortilla crisps, dried sweet corn, and a Mexican cheese blend of smoked Cheddar, Monterey Jack, Asadero, and Quesadilla Queso cheese; this salad brings the flavor of your favorite cheesy enchiladas to every bite! And the finishing touch; a zesty Green Enchilada Caesar dressing that adds a burst of flavor. Fantastico!
Whether you're a salad lover or simply seeking a new and exciting culinary adventure, Fresh Express® Twisted Caesar Enchilada Caesar Chopped Salad Kit is sure to satisfy!
Join the Fresh Rewards Club
Can't get enough of our delicious salads and recipes? Join our Fresh
Rewards Club to receive our e-newsletter, recipe tips, special savings,
an annual birthday treat and so much more. Its FREE to join so sign
up today!