Arugula Spinach Pear Salad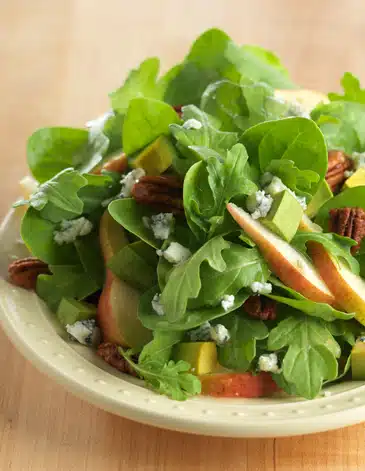 Arugula Spinach Pear Salad
Thinly-sliced pears, fresh, ripe avocado, blue cheese, toasted pecans, our Organic Baby Arugula and Baby Spinach give a burst of flavor. Complete with your favorite balsamic vinaigrette.
Cuisine
Peaches / Plums / Pears / Watermelon, Veggie Salads
Instructions
Place greens into a large salad bowl.

Add the pears and avocado and toss.

Drizzle salad with desired amount of dressing.

Sprinkle on crumbled blue cheese and toasted pecans and serve.