OUR SUSTAINABILITY PRACTICES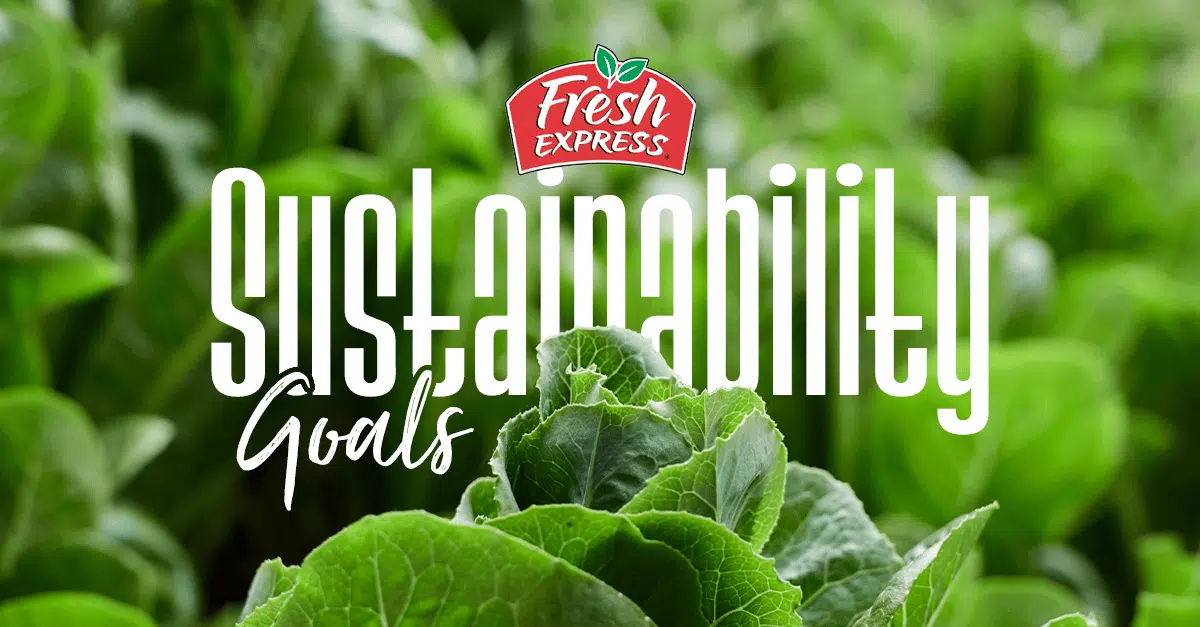 At Fresh Express, sustainability is our responsibility. We are committed to reducing plastic usage, cutting emissions, and improving water conservation.
Every delicious bite of Fresh Express salad starts in the fields. We partner with growers that share our commitment to quality, safety and sustainability. Our mission is to promote implementation and management of raw product food safety and security program. We pride ourselves for the working relationship we have with our individual growing partners, suppliers and harvesters. Our growers and everyone in our organization follow a 7 step plan in order to guarantee quality, freshness and safety of our products.
Safely delivering produce to our customers requires a lot of training. From field workers, to drivers, processing employees – everyone at Fresh Express is thorougly trained on the latest procedures and industry standards. We were the very first company to create a food safety and quality program for produce crops. And today we are far exceeding our peers and government regulation to put fresh produce in the hands of our customers. No matter where you live, you're just a refrigerated truck away from fresh produce. From grower fields to your table, we go the extra mile to make sure you recieve fresh, healthy salads.
Come with us behind the scenes and find out more about our sustainability practices and meet one of our growing partners – Rava Ranches.
Join the Fresh Rewards Club
Can't get enough of our delicious salads and recipes? Join our Fresh
Rewards Club to receive our e-newsletter, recipe tips, special savings,
an annual birthday treat and so much more. Its FREE to join so sign
up today!