NEW CHOPPED KITS AND LETTUCE BLEND JOIN FRESH EXPRESS® PRODUCT LINE UP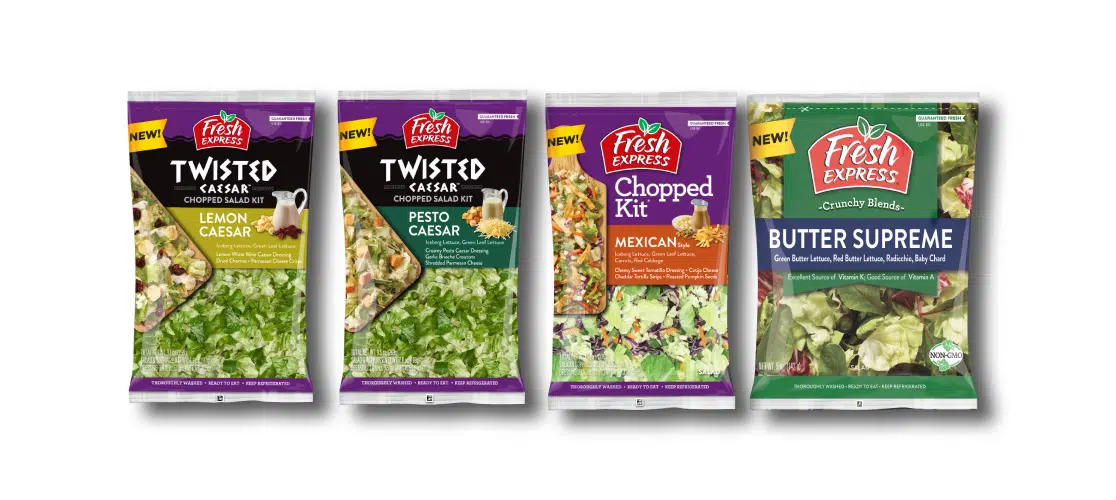 ---
As consumer demand remains strong for convenient, healthy, and high-end restaurant-quality meals at home, Fresh Express®, the brand leader in value added salads, today announced three new offerings in its line of best-selling chopped salad kits: Twisted Caesar Lemon Caesar, Twisted Caesar Pesto Caesar and Mexican Style, and its newest crunchy blend, Butter Supreme.
"At Fresh Express, innovation is at the heart of everything we do – from seed selection to packaging technology to culinary development," said Fabian Pereira, Vice President of Marketing and Innovation at Fresh Express. "Whether consumers are looking for a quick and flavorful meal with our chopped kits or curating their favorite salad creation with one of our salad blends, we have more than 100 fresh and affordable salad varieties for every meal occasion."
Read the full press release here.
Join the Fresh Rewards Club
Can't get enough of our delicious salads and recipes? Join our Fresh
Rewards Club to receive our e-newsletter, recipe tips, special savings,
an annual birthday treat and so much more. Its FREE to join so sign
up today!