INSIDER'S LOOK: FOOD SAFETY INITIATIVES
Fresh Express is educating consumers about food safety by sharing behind-the-scenes series of videos that takes both retailers and shoppers into the makings of its products from field to table.

Read the full article here.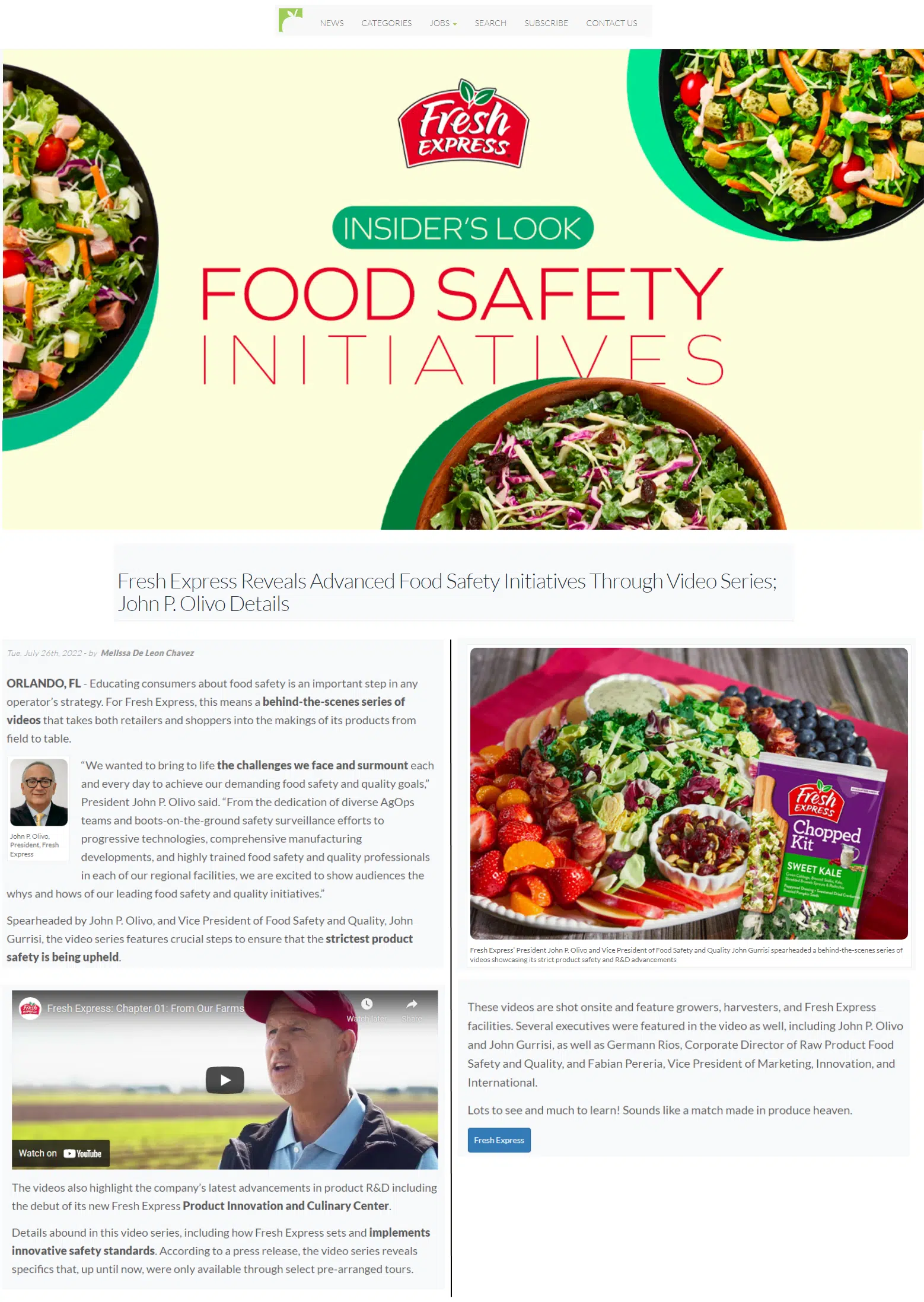 Join the Fresh Rewards Club
Can't get enough of our delicious salads and recipes? Join our Fresh
Rewards Club to receive our e-newsletter, recipe tips, special savings,
an annual birthday treat and so much more. Its FREE to join so sign
up today!