NEW! FROM OUR KITCHEN TO YOURS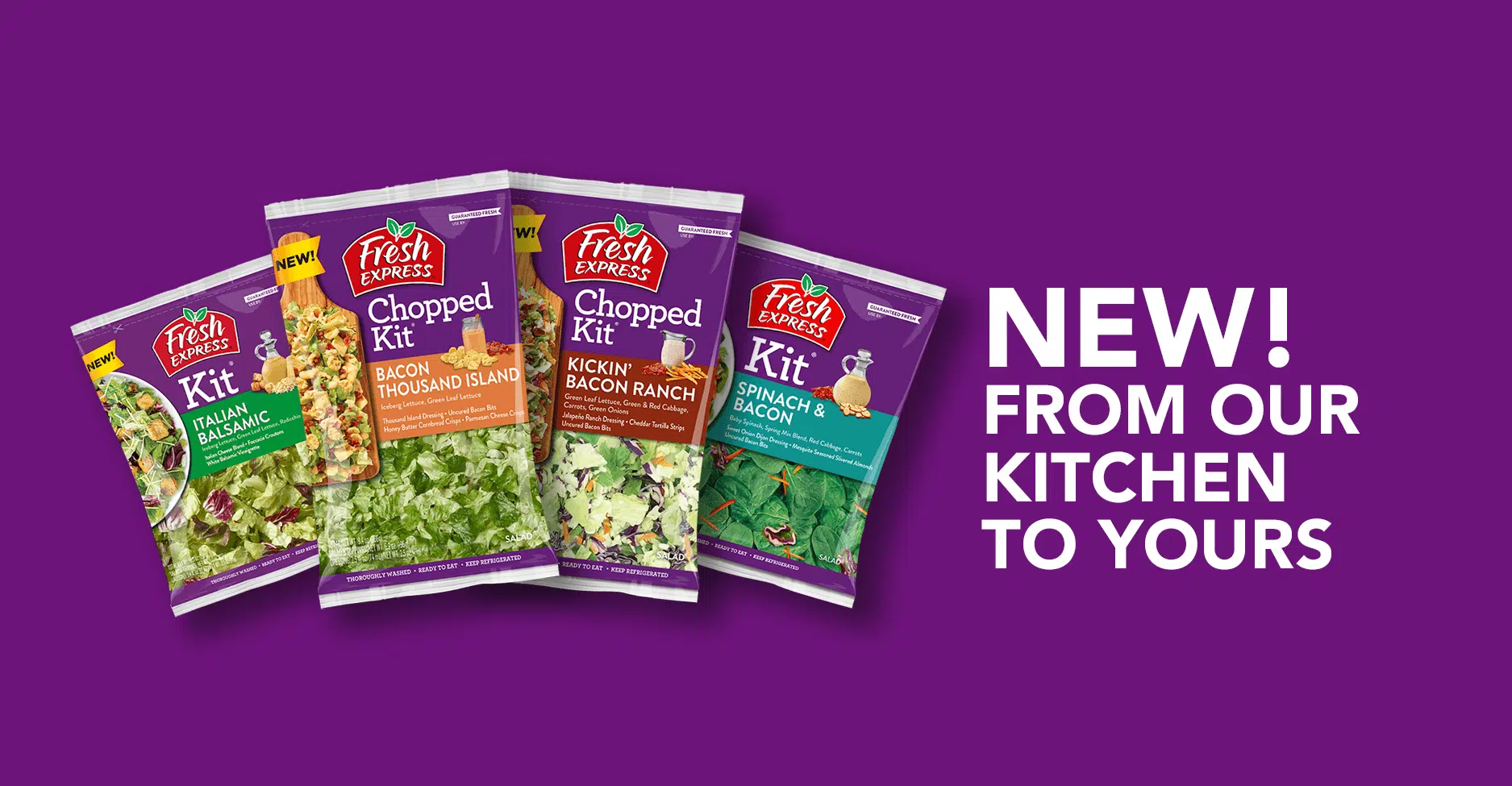 INTRODUCING NEW PRODUCTS,
FULL OF FLAVORS YOU LOVE,
FROM OUR KITCHEN TO YOURS.

TRY THEM TODAY!
---
Italian Balsamic Salad Kit
Experience the taste of Italy with this timeless classic, perfect for any meal.
Crispy iceberg and green leaf lettuce, flavorsome radicchio, the very best Italian cheese blend, crunchy focaccia croutons, and our delicious white balsamic vinaigrette combine to bring the taste of Italy to you.

Bacon Thousand Island Chopped Kit
Flavors abound in our Bacon Thousand Island Chopped Kit.
Fresh Iceberg and green leaf lettuce, uncured bacon bits, Parmesan cheese crisps with Honey Butter Cornbread Crisps, and creamy Thousand Island dressing bring all your favorite sweet and savory flavors together in one amazing salad.

Kickin' Bacon Ranch Chopped Kit
Kick it up and get ready for your new favorite flavor combination.
Garden fresh green and red cabbage, meet green leaf lettuces, crunchy carrots and green onions, crunchy cheddar tortilla strips, and uncured bacon bits, finished with a touch of heat from our flavorful Jalapeno Ranch Dressing. This chopped kit will truly get you kickin'!

Spinach & Bacon Salad Kit
Bursting with fresh flavor, our Spinach & Bacon Kit is a modern classic you'll love!
Vibrant and crisp baby spinach, fresh spring mix blend, crunchy red cabbage and carrots, smokey mesquite seasoned slivered almonds, uncured bacon bits, finished with Sweet Onion Dijon dressing is sure to leave your tastebuds satisfied.

Join the Fresh Rewards Club
Can't get enough of our delicious salads and recipes? Join our Fresh
Rewards Club to receive our e-newsletter, recipe tips, special savings,
an annual birthday treat and so much more. Its FREE to join so sign
up today!