HAVE A FIESTA WITH OUR NEW MEXICAN STYLE CHOPPED KIT
Turn any meal into a real fiesta with our NEW Mexican Style Chopped Kit! 
Bite-size pieces of refreshing iceberg and green leaf lettuce, crunchy carrots and red cabbage, authentic Mexican flavors of Cotija cheese, cheddar tortilla strips and roasted pumpkin seeds meet Cheesy Sweet Tomatillo Dressing for a flavor celebration like no other!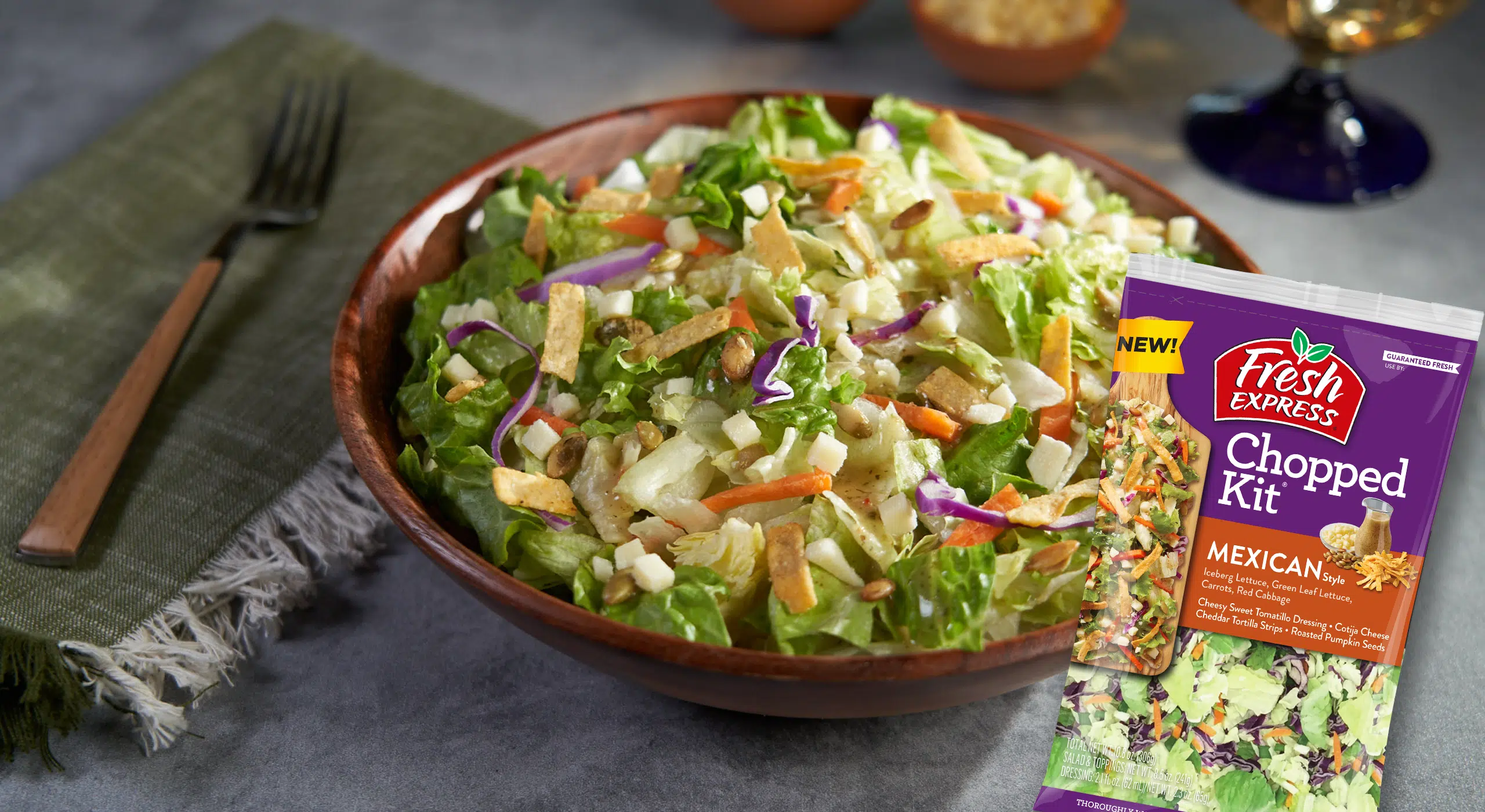 ENJOY THIS cowboy caviar dip
Give a popular Southwest dip an upgrade with the Fresh Express® Mexican Style Chopped Kit®.
Join the Fresh Rewards Club
Can't get enough of our delicious salads and recipes? Join our Fresh
Rewards Club to receive our e-newsletter, recipe tips, special savings,
an annual birthday treat and so much more. Its FREE to join so sign
up today!