FRESH INTENTIONS 2024
5TH ANNIVERSARY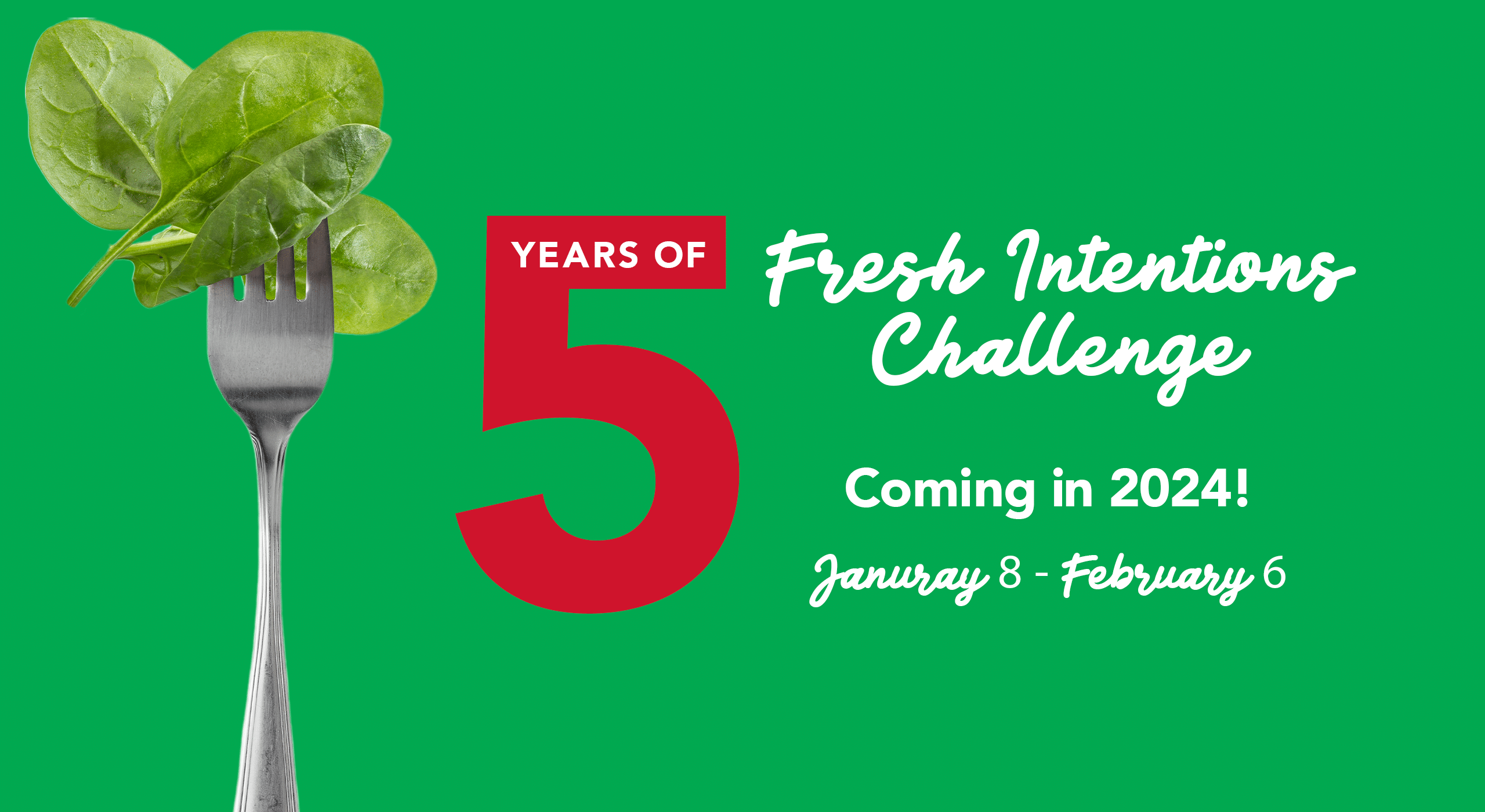 Our ever so popular Fresh Intentions Challenge is returning on the 8th of January and celebrating its 5th Anniversary!

Whether your intention is to take a little bit better care of yourself or to make 2024 your best year yet, this is challenge is for you!

Starting on the 8th of January every day for 30 days we'll be posting a new challenge to complete that day. You'll have a chance to win some green to support your new intentions! Want to make sure you don't miss out? Sign up by December 15th to receive daily reminders and we'll send you a Fresh Intentions Challenge Checklist and two $1.00 off coupons. Available while supplies last! Sign up here.
EAT DELICIOUS – TRY OUR ROASTED CAULIFLOWER AND POTATO SPINACH SALAD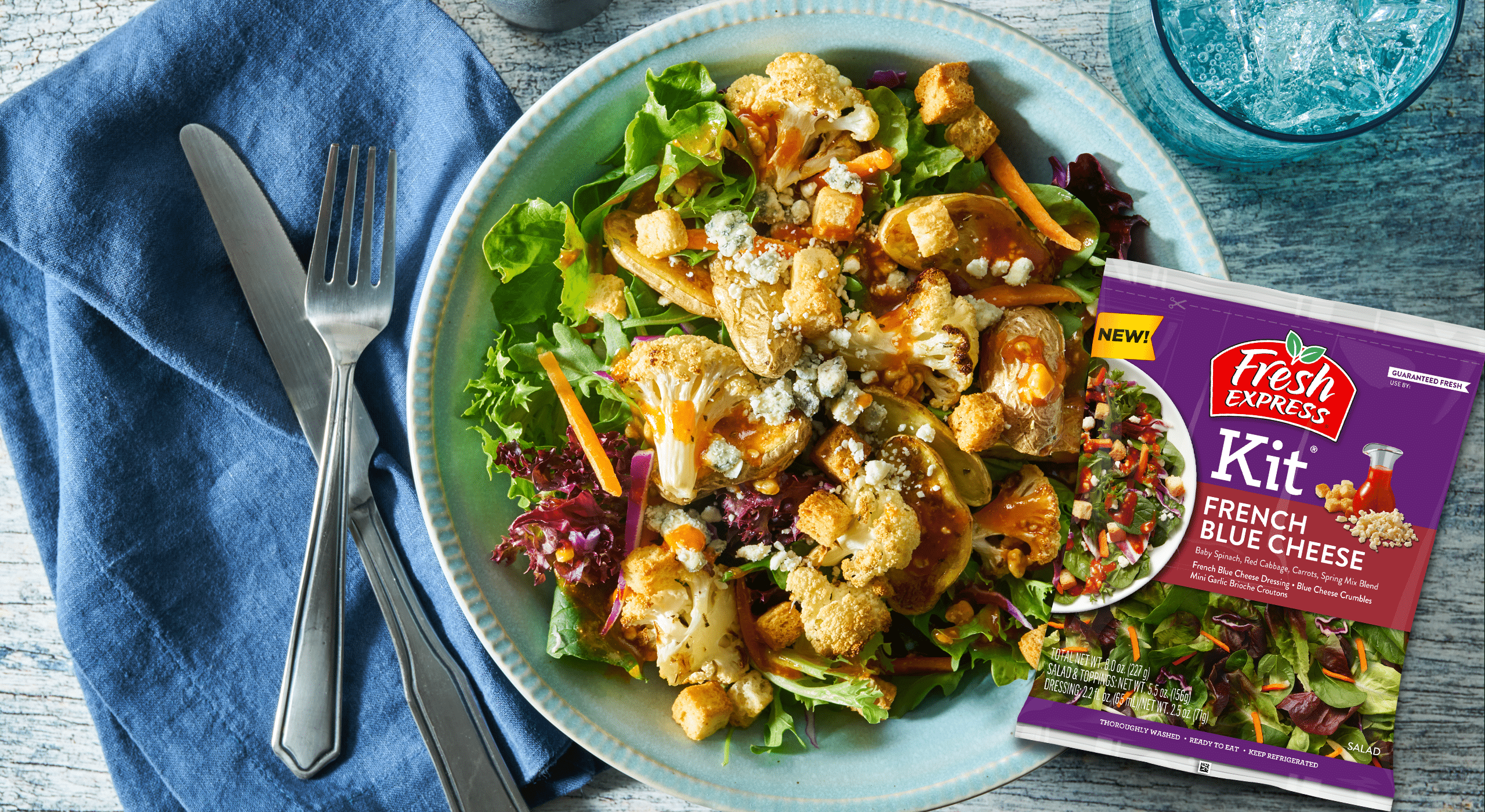 Choosing a healthier diet doesn't mean eating boring salads! With over 100 varieties of fresh greens to choose from you can easily upgrade any meal with freshness and flavor. Whether it's the allure of French, the fiesta of Mexican, the comfort of Italian, the freshness of Greek, or the adventure of Asian flavors, we've got lots of yummy ideas waiting for you to explore.
Try this Roasted Cauliflower and Potato Spinach Salad – a gourmet experience in a bowl! With its garden-fresh vegetables, tender greens, crunchy mini garlic brioche croutons, and blue cheese crumbles, drizzled with our sweet French Blue Cheese dressing, this salad will transport you to a fine-dining restaurant, all in the comfort of your own home.
Need more inspiration? Explore our website for hundreds of delicious recipes.
WIN AMAZING PRIZES!
Join the Fresh Intentions 2024 Challenge to achieve your goals, have fun along the way and win some prizes!
We will choose 50 weekly winners to receive a $50 gift card, a pickleball paddle set, 10 Fresh Express® salad coupons and 2024 calendar each. At the end of the challenge, five lucky winners will be awarded the Grand Prize: $1000 gift card, 1 year's subscription to Noom program, a pickleball paddle set, 2024 calendar, tote and salad container. Ten Runners up will win $100 gift card, 10 Fresh Express® salad coupons, a pickleball paddle set, 2024 calendar, tote and salad container. Follow this link to read the full terms and conditions of the Fresh Intentions 2024 Challenge.
Challenge starts on the 8th of January!
Learn more about it, including rules of entry here.
Join the Fresh Rewards Club
Can't get enough of our delicious salads and recipes? Join our Fresh
Rewards Club to receive our e-newsletter, recipe tips, special savings,
an annual birthday treat and so much more. Its FREE to join so sign
up today!