FRESH EXPRESS SHOWCASES INNOVATIVE APPROACHES TO FOOD SAFETY
"We wanted to bring to life the challenges we face and surmount each and every day to achieve our demanding food safety and quality goals" , Fresh Express President John P. Olivo.

Read the full article here.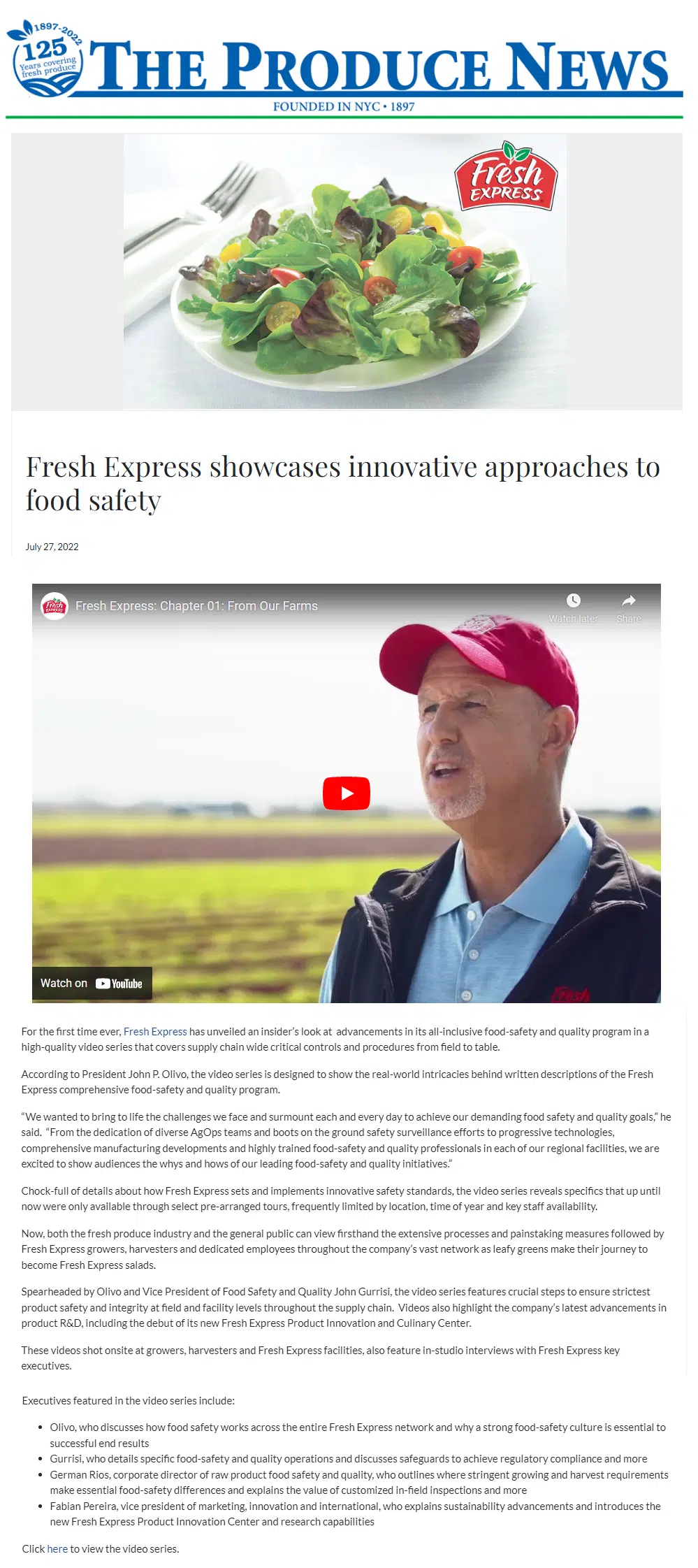 Join the Fresh Rewards Club
Can't get enough of our delicious salads and recipes? Join our Fresh
Rewards Club to receive our e-newsletter, recipe tips, special savings,
an annual birthday treat and so much more. Its FREE to join so sign
up today!