FRESH EXPRESS PROGRESSIVE GROCER'S CATEGORY CAPTAIN
Progressive Grocer's awards program recognizes exceptional efforts of suppliers that collaborate with retailers to serve shoppers and grow sales. We're thrilled to be named as one of the Category Captains.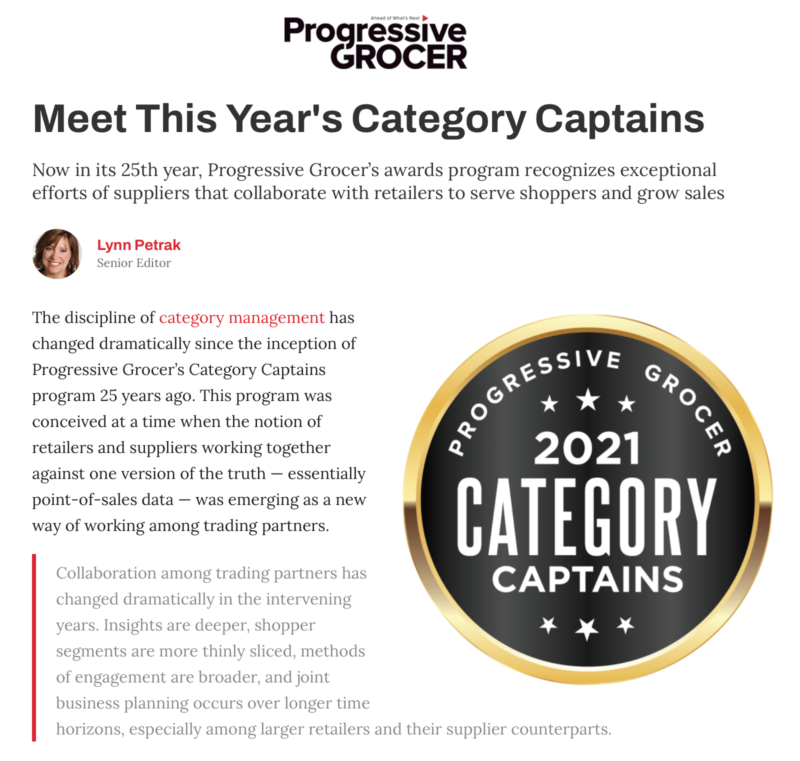 "As pandemic conditions persisted in 2021, disrupting shopper behaviors, supply chains and promotional efforts, the judging criteria continue to prioritize speed, agility and resourcefulness based on dynamic market conditions. What hasn't changed about Category Captains is the ongoing focus on leadership among suppliers, those companies that work closely with retailers, offer great products, leverage consumer insights, provide accurate demand forecasts, have agile supply chains, make data-driven pricing and promotion decisions, employ advanced analytics, and drive demand through innovative shopper engagement strategies."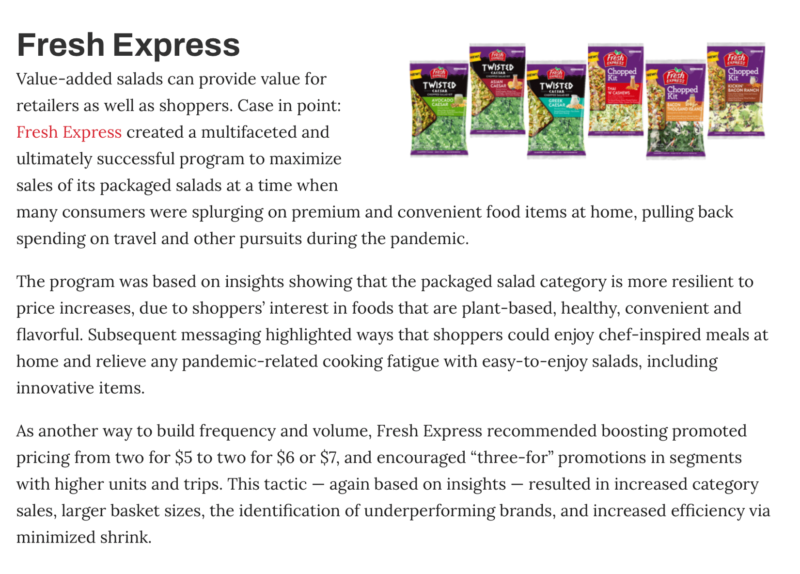 You can see all recognized brands by following this link.
Join the Fresh Rewards Club
Can't get enough of our delicious salads and recipes? Join our Fresh
Rewards Club to receive our e-newsletter, recipe tips, special savings,
an annual birthday treat and so much more. Its FREE to join so sign
up today!