FRESH EXPRESS AMONG THE BEST NEW GROCERIES HITTING STORE SHELVES IN NOVEMBER 2022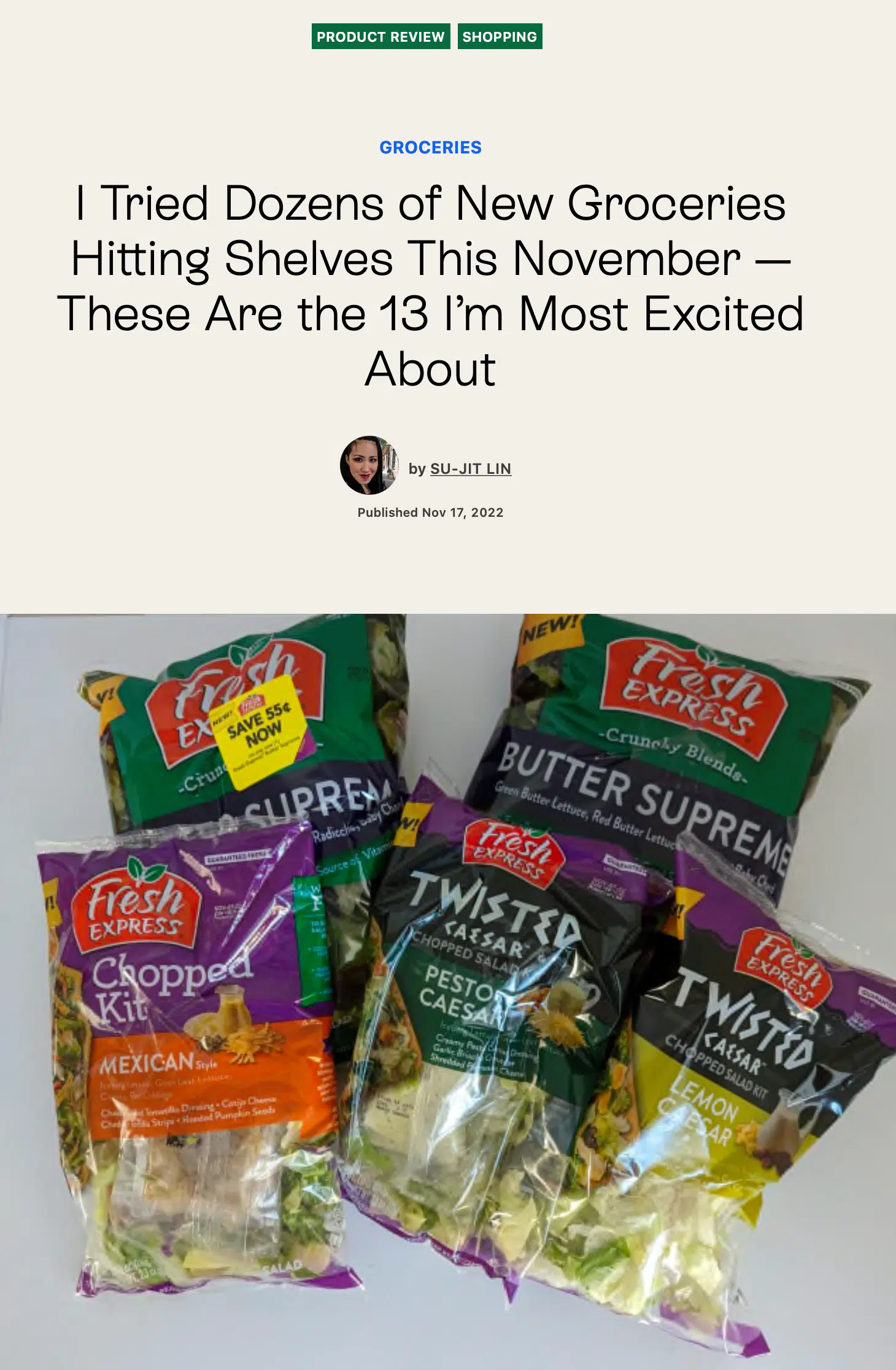 We're thrilled to see all four NEW Fresh Express products featured in the Kitchn's article among the best new groceries to hit store shelves this November.
Join the Fresh Rewards Club
Can't get enough of our delicious salads and recipes? Join our Fresh
Rewards Club to receive our e-newsletter, recipe tips, special savings,
an annual birthday treat and so much more. Its FREE to join so sign
up today!