FLAVORS AROUND THE WORLD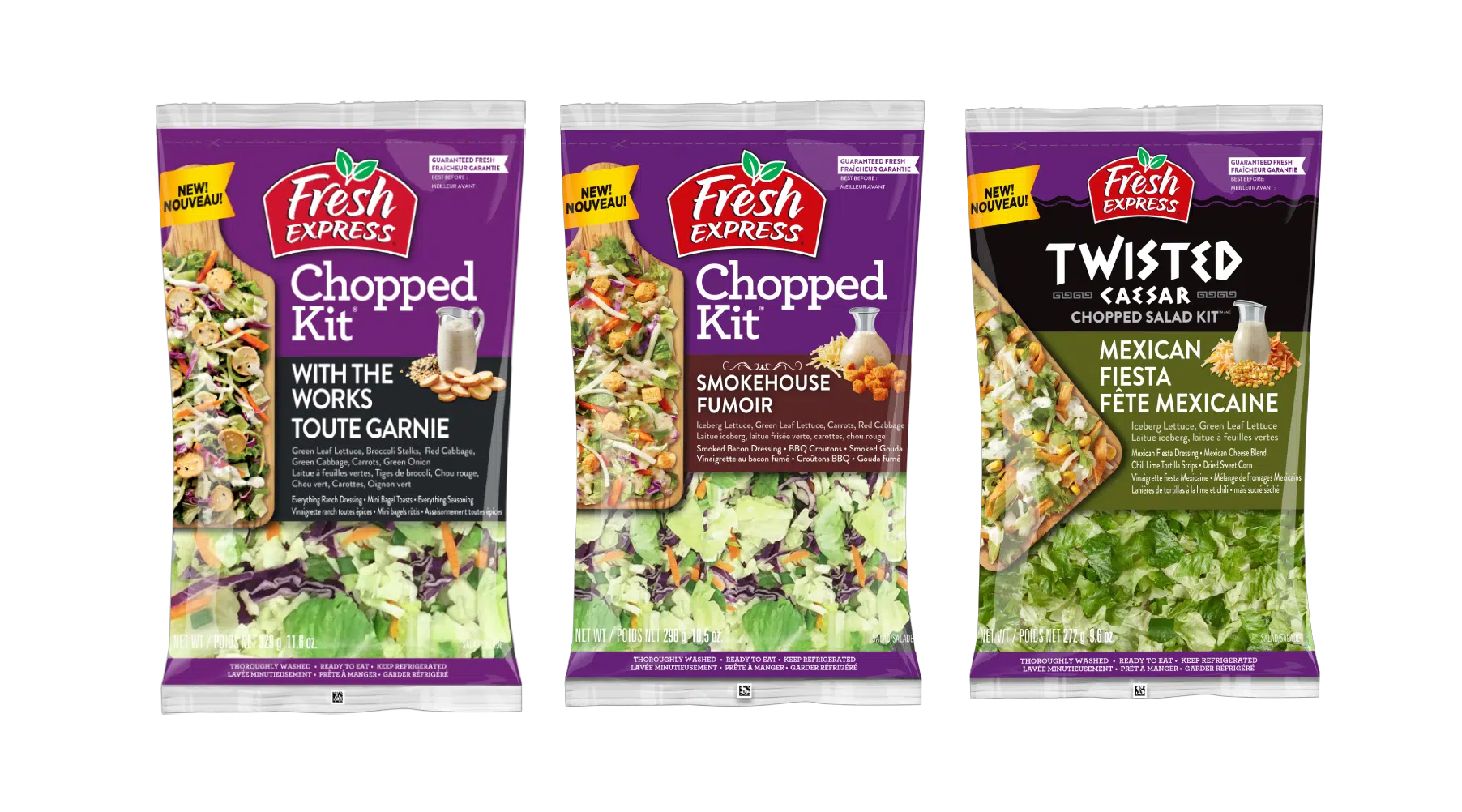 Fresh Express Expands Chopped Salad Kit Line in Canada with Three New Products
Inspired by trending and global cuisine, new flavors bring innovation
to the brand's North American portfolio
WITH THE WORKS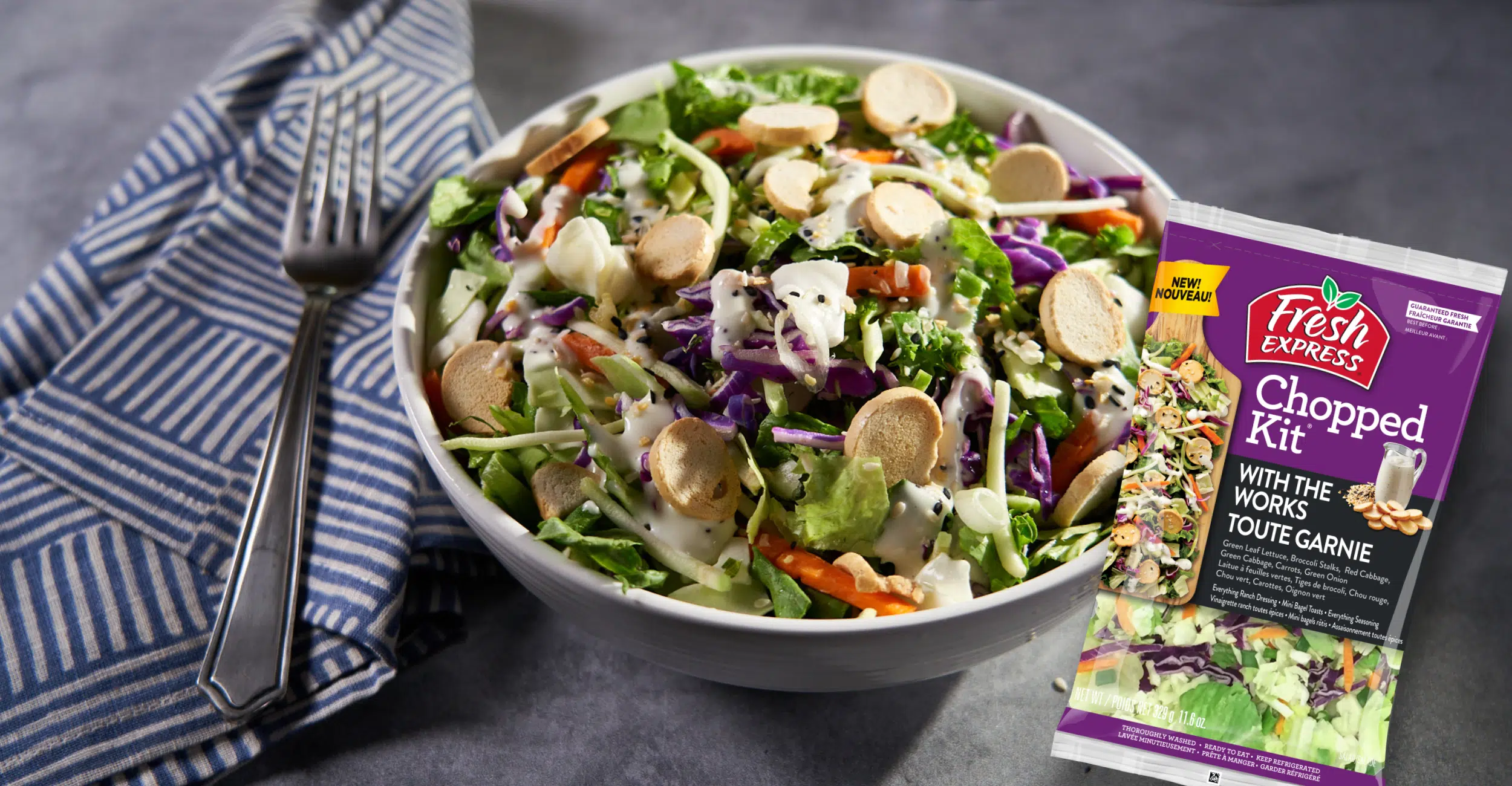 We love nothing more than fresh, crunchy salads with dynamic flavors, which is why we've crafted this kit with nothing but the absolute finest ingredients. Enjoy a variety of veggies including green leaf lettuce, broccoli stalks, shredded broccoli, red and green cabbage, carrots and green onion. Plus, harness the exciting flavor of Everything Seasoning to add a unique depth to each bite! And you can't have a salad without dressing – that's why we created a delicious Everything Ranch Dressing to round out your experience. Top off your masterpiece with Mini Bagel Toasts for a delectable finish that's sure to turn heads. In short – With the Works Chopped Salad Kit brings everything you need for an unforgettable culinary journey in one neat little package. Go ahead, try it today and make your mealtimes extraordinary!
SMOKEHOUSE CHOPPED SALAD KIT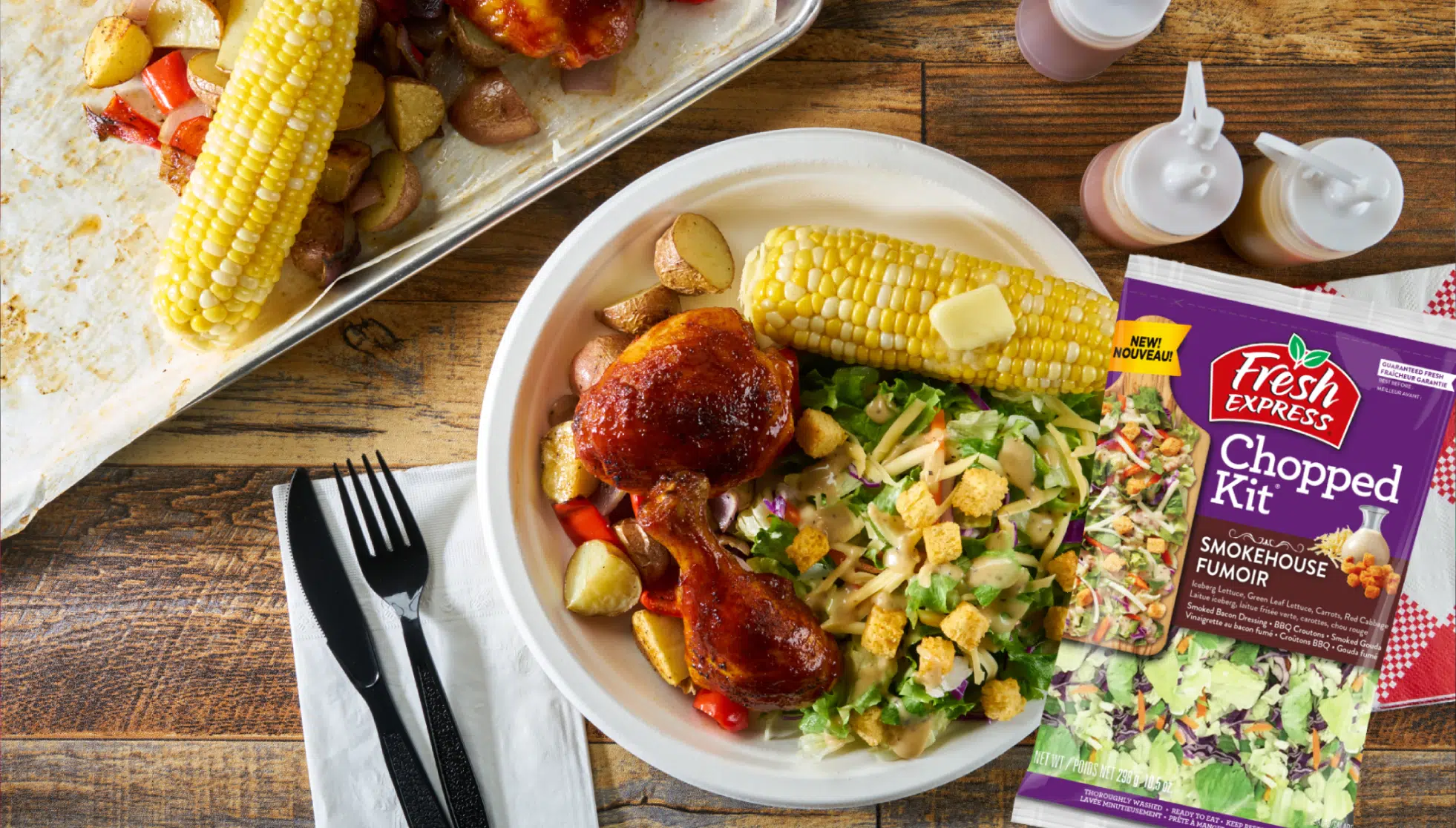 Satisfy your craving for smoky BBQ flavor with the Fresh Express® Smokehouse Chopped Salad Kit. This delicious kit features a blend of crispy lettuce, crunchy carrots, and fresh red cabbage, all topped with crispy BBQ croutons and shredded smoked Gouda cheese. The Smoked Bacon Dressing, made with real bacon pieces, adds the perfect finishing touch to this irresistible combination. With each bite, you'll be transported to a bacon lover's BBQ paradise. Grab a Fresh Express® Smokehouse Chopped Salad Kit today for the ultimate BBQ-inspired salad experience!
TWISTED CAESAR MEXICAN FIESTA SALAD KIT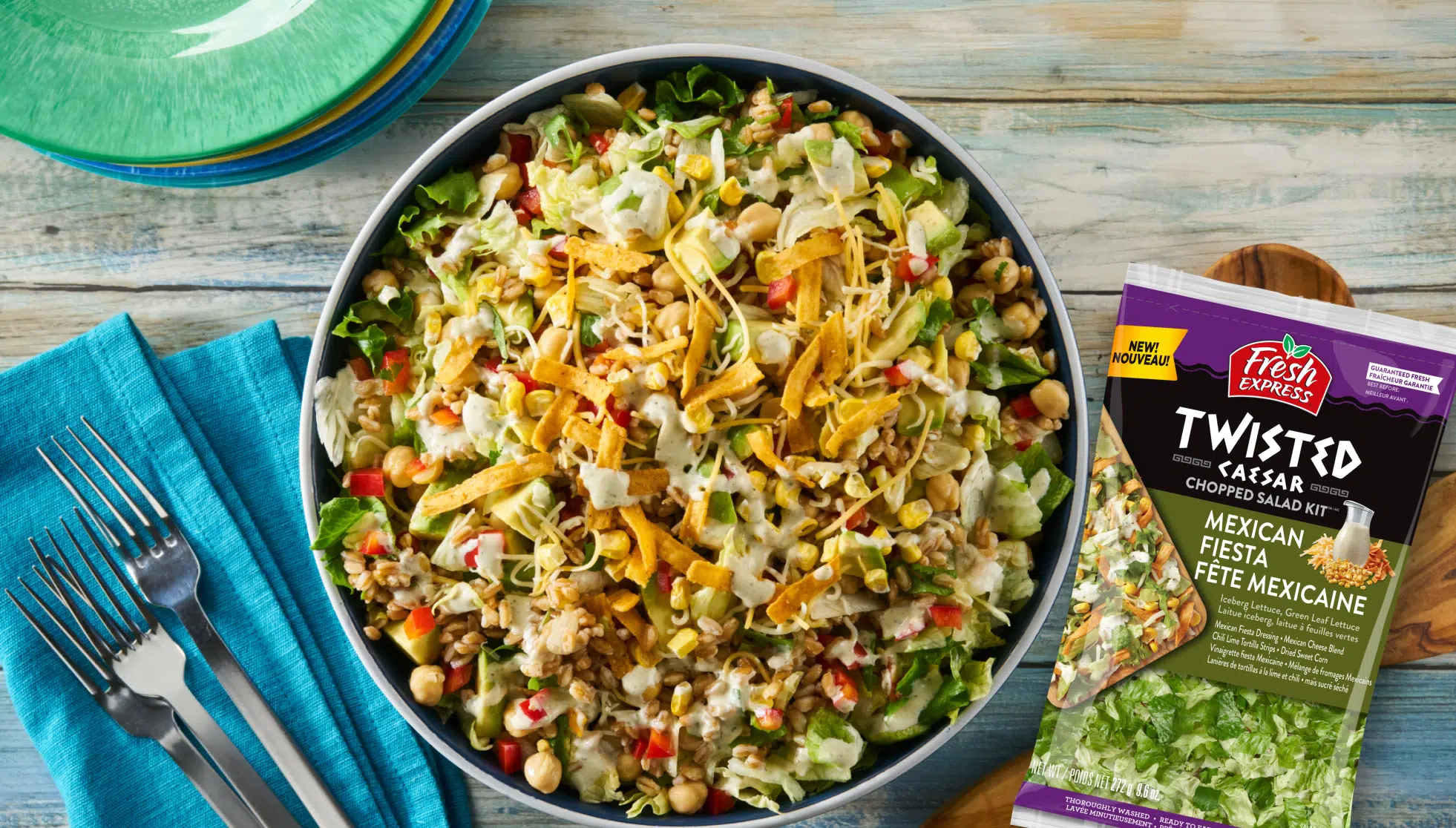 Fresh Express® Twisted Caesar Mexican Fiesta Chopped Salad Kit takes your taste buds on a journey through the vibrant streets of Avenida Revolucion in Baja California Mexico with every bite. Featuring a perfectly balanced blend of crisp greens paired with premium ingredients like crunchy chili lime tortilla crisps, dried sweet corn, and a Mexican cheese blend of smoked Cheddar, Monterey Jack, Asadero, and Quesadilla Queso cheese; this salad brings the flavor of your favorite cheesy enchiladas to every bite! And the finishing touch; a zesty Mexican Fiesta dressing that adds a burst of flavor. Fantastico! Whether you're a salad lover or simply seeking a new and exciting culinary adventure, Fresh Express® Twisted Caesar Mexican Fiesta Chopped Salad Kit is sure to satisfy!
Join the Fresh Rewards Club
Can't get enough of our delicious salads and recipes? Join our Fresh
Rewards Club to receive our e-newsletter, recipe tips, special savings,
an annual birthday treat and so much more. Its FREE to join so sign
up today!