2022 national salad month campaign won in the marketing excellence awards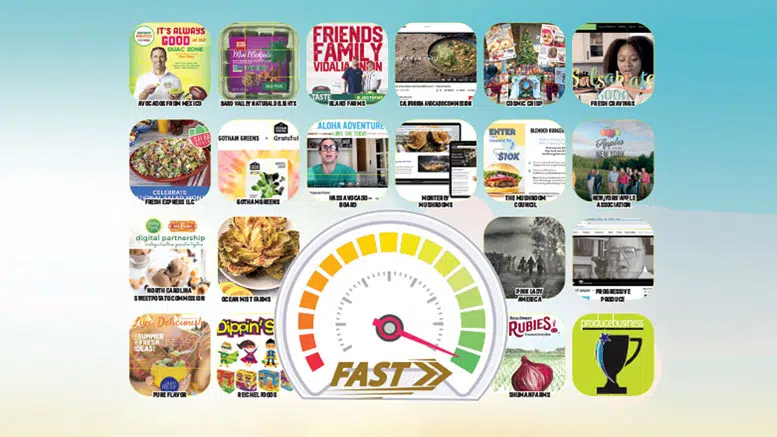 We are delighted that our annual National Salad Month celebration campaign has won the Produce Business Magazine's Marketing Excellence Awards !

We are truly grateful to you, our valued customers, who have taken part in our celebration and helped us to make it a success. We couldn't have done this without you!
For more information on the campaign, including the results, follow this link.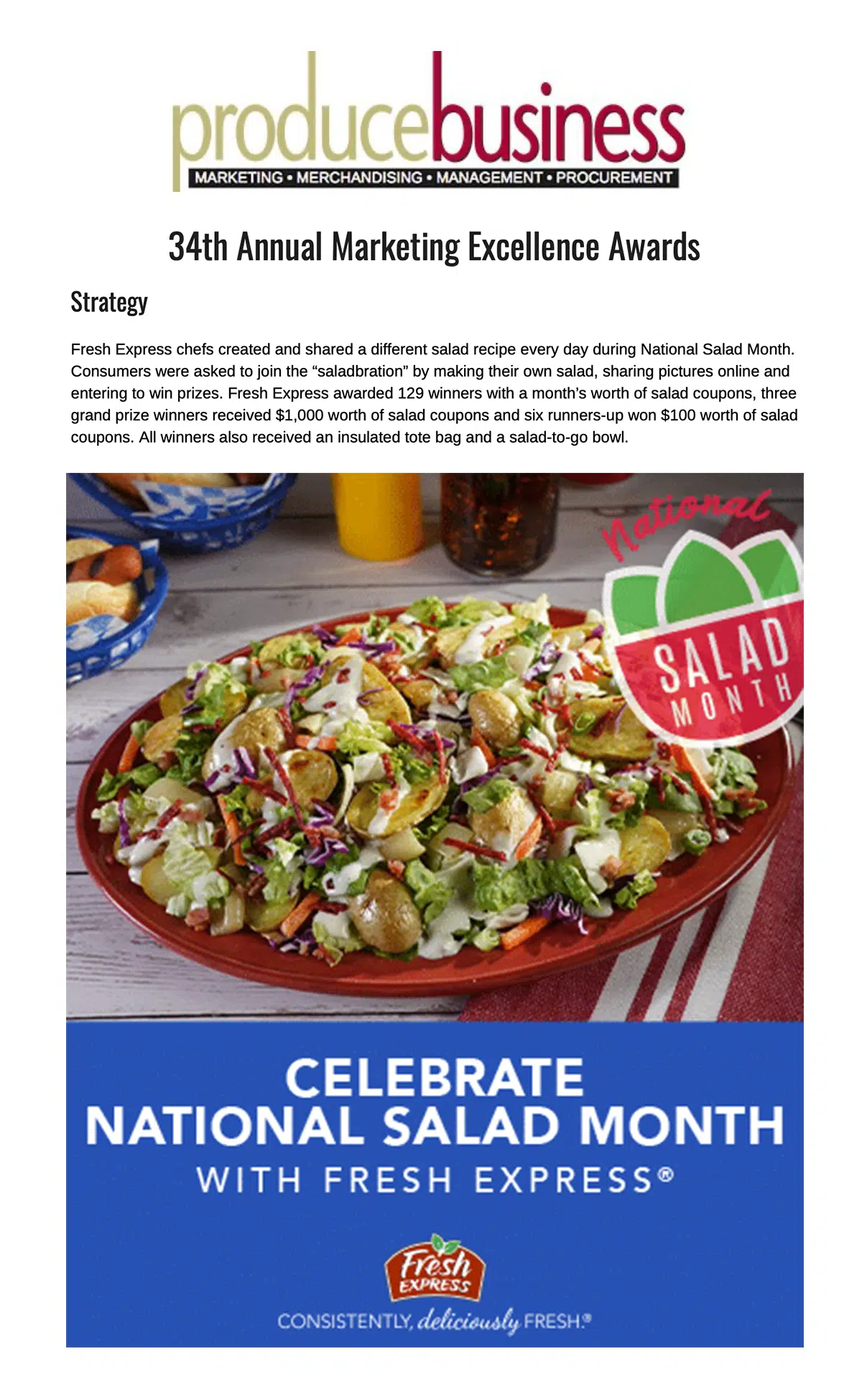 Join the Fresh Rewards Club
Can't get enough of our delicious salads and recipes? Join our Fresh
Rewards Club to receive our e-newsletter, recipe tips, special savings,
an annual birthday treat and so much more. Its FREE to join so sign
up today!