Grilled Bratwurst with Honey Mustard Slaw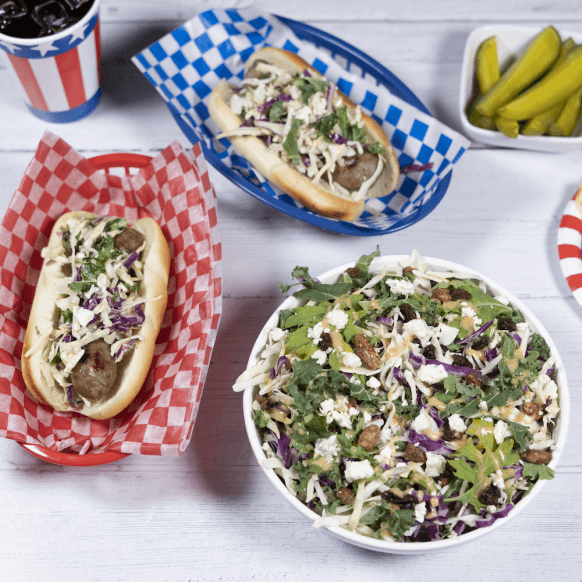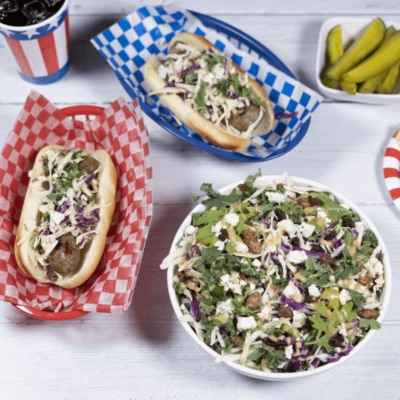 Grilled Bratwurst with Honey Mustard Slaw
Add a new twist to a grilled bratwurst by topping it with honey mustard slaw
Instructions
Prepare an outdoor or indoor grill to medium heat; oil grill grate.

Grill bratwurst, covered, for 15-20 minutes, turning often, until they are browned and the internal temperature reaches 160°F.

Place the Fresh Express® Honey Pecan Premium Slaw Salad Kits® into a large bowl; toss with the salad dressing. Add the toppings; toss to combine.

Top each bratwurst with Honey Pecan Premium Slaw; serve with additional slaw on the side.